In episode 44 of The OCD Stories podcast I talk about 4 ideas for OCD recovery that have been on my mind.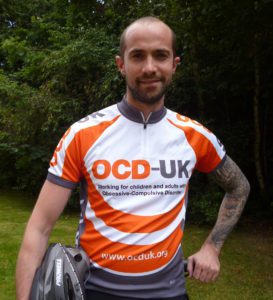 I talk about why I started the podcast, and its aims, why it can be good to bolt on new ideas to your existing treatment approach, using ERP throughout life not just OCD, changing your focus from the problem to the solution, silver linings and the importance of community. Enjoy.

To listen on iTunes click the button, or go to iTunes and search "The OCD Stories". If you enjoy the podcast please subscribe and leave a review. It helps us reach more people who need to hear these remarkable stories of recovery!
You can also listen on Android and over devices through most podcast apps, such as Stitcher.
This podcast is also brought to you by nOCD. Download the app for free and they will donate $0.50 to an OCD charity on your behalf: http://m.treatmyocd.com/ocdstories
Show notes:
Purpose of the podcast (0:50)
Changing the focus from the problem to the solution (7:00)
The idea of silver linings (13:10) Disclaimer: I don't mean Stockholm syndrome where you like the thing that kept you captive. I mean just finding the things you've learned, developed from suffering from OCD that will help you when you've kicked OCD to the curb.
The importance of community (19:00)
Resources:
Dr Joan Davidson – Daring to Challenge OCD
Ed Renshaw on the podcast and his story
The OCD Community on Facebook
Sponsors:
This podcast is also brought to you by nOCD. Download the app for free and they will donate $0.50 to an OCD charity on your behalf: http://m.treatmyocd.com/ocdstories
To your success,
Stuart and The OCD Stories team
Get exclusive podcasts and content by becoming a member of the podcast find out more here >>