In episode 178 of The OCD Stories podcast I interviewed Dr Chad Brandt. Chad is a licensed clinical psychologist with expertise in treating anxiety based disorders. He works at the Houston OCD program.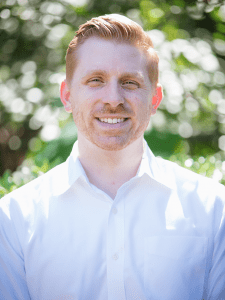 In this episode I chat with Chad about the Bergen 4-day format, his experience of being a therapist on the program, the inner workings of it, facing fear and scary things, why people with OCD are normal and much much more. Hope it helps.  

To listen on iTunes click the button, or go to iTunes and search "The OCD Stories". If you enjoy the podcast please subscribe and leave a review. It helps us reach more people who need to hear these remarkable stories of recovery!
You can also listen on Android and over devices through most podcast apps, such as Stitcher.
Find out more about Chad:
Chad's website: https://www.drchadbrandt.com/
Chad's Youtube channel: https://www.youtube.com/channel/UCjbVofkz23LaLBWBUVdyp3A
Resources:
Bergen study: https://www.ncbi.nlm.nih.gov/pmc/articles/PMC5943612/
The OCD Stories book >>
To your success,
Stuart
Get exclusive podcasts and content by becoming a member of the podcast find out more here >>