In episode 40 of The OCD Stories podcast I talk about mindset and mindfulness. I was away on business this week so I didn't get time to interview anyone. I wanted to take this break in interviews to share a key learning I have from doing the last 39 episodes.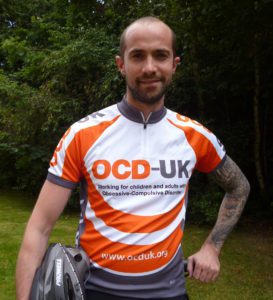 I talk about the importance of mindset in OCD recovery. I discuss why we need to believe in OCD recovery, and why we need to take control over what we have control over in our recovery. I also talk about a recent flight I had where I was anxious and how I dealt with that anxiety using mindfulness. Enjoy.

To listen on iTunes click the button, or go to iTunes and search "The OCD Stories". If you enjoy the podcast please subscribe and leave a review. It helps us reach more people who need to hear these remarkable stories of recovery!
You can also listen on Android and over devices through most podcast apps, such as Stitcher.
This podcast is also brought to you by nOCD. Download the app for free and they will donate $0.50 to an OCD charity on your behalf: http://m.treatmyocd.com/ocdstories
Show notes:
OCD recovery mindset (2:00)
How to deal with anxiety using mindfulness (14:20)
Resources:
Ashley Fulwood – OCD UK
Lily Bailey "Because we are bad" podcast 1/2
Sponsors:
This podcast is also brought to you by nOCD. Download the app for free and they will donate $0.50 to an OCD charity on your behalf: http://m.treatmyocd.com/ocdstories
To your success,
Stuart and The OCD Stories team
Get exclusive podcasts and content by becoming a member of the podcast find out more here >>