In episode 51 of The OCD Stories podcast I offer some tips for having an OCD free Christmas (holidays), or at least dealing with OCD in the midst of this time of year.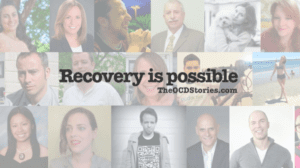 In this episode I talk about taking 5 minutes when things get stressful, asking for support from your family, having a plan of action should OCD show its face, focusing on the present by being engaged in others and offering a helping hand with preparing food etc. I hope these tips help, and have a great time this holiday season.

To listen on iTunes click the button, or go to iTunes and search "The OCD Stories". If you enjoy the podcast please subscribe and leave a review. It helps us reach more people who need to hear these remarkable stories of recovery!
You can also listen on Android and over devices through most podcast apps, such as Stitcher.
This podcast is also brought to you by nOCD. Download the app for free and they will donate $0.50 to an OCD charity on your behalf: http://m.treatmyocd.com/ocdstories
Sponsors:
Join our "30 days with The OCD Stories" course on udemy >>
This podcast is also brought to you by nOCD. Download the app for free and they will donate $0.50 to an OCD charity on your behalf: http://m.treatmyocd.com/ocdstories
To your success,
Stuart and The OCD Stories team
Get exclusive podcasts and content by becoming a member of the podcast find out more here >>