In episode 65 of the podcast I talk about The OCD Stories book. I discuss why I decided to curate this book, and my hopes for it, as well as sharing my gratitude for the people who have shared their stories over the last 18 months.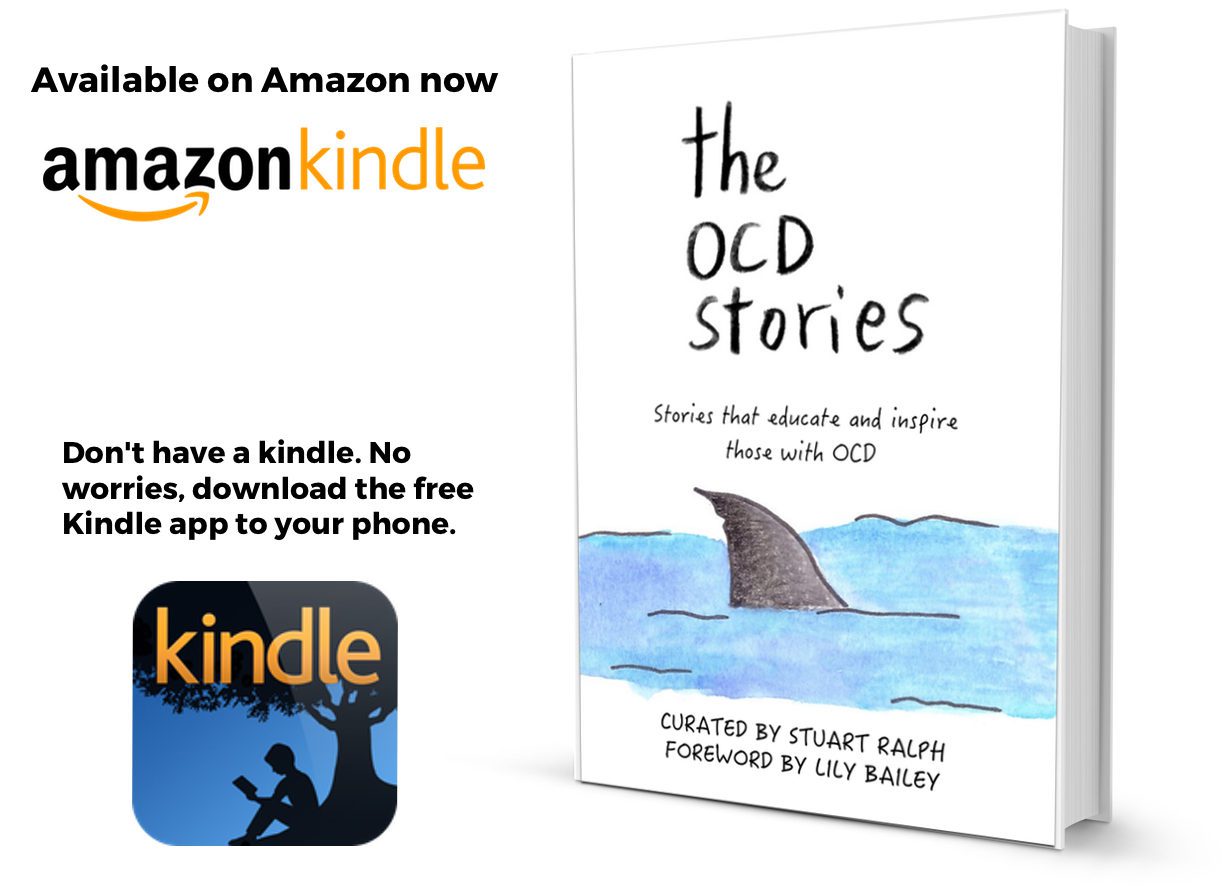 Author and model Lily Bailey wrote an inspiring foreword for the book, and Andreas Belanner kindly illustrated the book. Both former guests of the show. Thanks to the 16 authors who allowed me to share their stories with you. Enjoy!

To listen on iTunes click the button, or go to iTunes and search "The OCD Stories". If you enjoy the podcast please subscribe and leave a review. It helps us reach more people who need to hear these remarkable stories of recovery!
You can also listen on Android and over devices through most podcast apps, such as Stitcher.
Where can I get the book?
UK – https://www.amazon.co.uk/dp/B06XVF7DNM
USA – https://www.amazon.com/dp/B06XVF7DNM
Canada – https://www.amazon.ca/dp/B06XVF7DNM
Australia – https://www.amazon.com.au/dp/B06XVF7DNM
Germany – https://www.amazon.de/dp/B06XVF7DNM
France – https://www.amazon.fr/dp/B06XVF7DNM
Spain – https://www.amazon.es/dp/B06XVF7DNM
Italy – https://www.amazon.it/dp/B06XVF7DNM
Netherlands – https://www.amazon.nl/dp/B06XVF7DNM
Japan – https://www.amazon.co.jp/dp/B06XVF7DNM
Brazil – https://www.amazon.com.br/dp/B06XVF7DNM
Mexico – https://www.amazon.com.mx/dp/B06XVF7DNM
India – https://www.amazon.in/dp/B06XVF7DNM
Other links:
Here are links to Lily's and Andreas' podcast episodes:
Lily Bailey – Because we are bad: OCD & A girl lost in thought
Lily Bailey – Because we are bad
Andreas – The OCD Maestro
Sponsors:
This podcast is also brought to you by nOCD. Download the app for free and they will donate $0.50 to an OCD charity on your behalf: http://m.treatmyocd.com/ocdstories
To your success,
Stuart and The OCD Stories team
Get exclusive podcasts and content by becoming a member of the podcast find out more here >>