This book was the start of my recovery from OCD
Subscribe to get the inspiring OCD stories direct to your inbox, and get a free copy of Mark Freeman's OCD beating 'The Acceptance Field Guide'.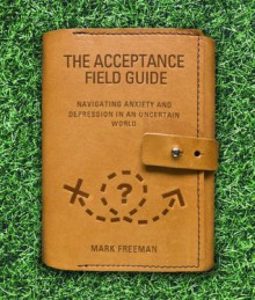 What will the weekly emails contain?
The latest OCD stories offering inspiration and education from fellow suffers
Occasional offers/discounts for books and courses on OCD
Updates on the latest podcast with people affected by OCD and experts offering their OCD beating advice
Tips and advice on how to tackle OCD and live a meaningful life
Join the growing community of recovery focused individuals (and get Mark's eBook free of charge).