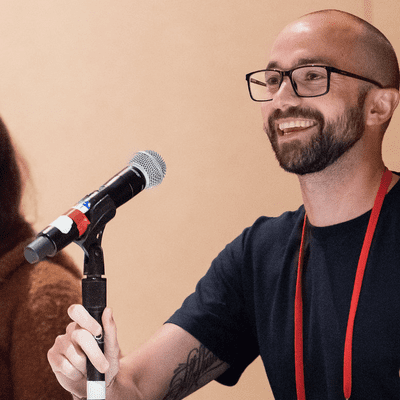 Everyone (that I've met) who is affected by obsessive-compulsive (OCD) symptoms wants to understand what's going on, and how they can heal.
On average it takes people *17 years to get treatment for OCD after the first experience of symptoms. In the meantime symptoms often get worse, and the person's quality of life suffers. All while being in the dark about what is going on. This is made worse by society having an inaccurate view of what OCD actually is.
At The OCD Stories we got tired of people not having access to good, reliable and heartfelt information that lights a path in their darkness, and offers solutions.
To listen to our free weekly podcast, hosted by Stuart Ralph, simply subscribe through any podcast app, Spotify, the website or YouTube.
Check out your first episode from our existing hundreds of episodes featuring experts, and people experiencing symptoms just like you today.
If you do, you may just feel understood, heard and know your next step in your own personal journey to healing.
Don't let your ears down, give us a listen today.
*Study from The Journal of Clinical Psychiatry. Please note that this study is 15 years old. Therefore, we predict the time it takes to get treatment has decreased due to an increase in OCD awareness and trained professionals. Which is good news.