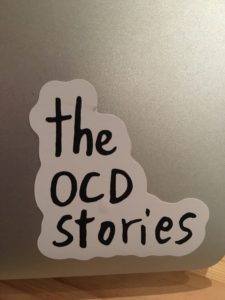 The podcast has been growing considerably over the last two years and I wanted to be able to offer even more value, information and support for those of you that want more than the 4 episodes a month.
With that in mind this member site will give you access to additional exclusive episodes, book giveaways, weekly thought articles and much much more for as little as the cost of two large cups of coffee a month (and maybe a cookie).
If you decide to become a member (which you can cancel at any time) you will also be helping others. How you ask? The more time I can spend on the podcast, and the better I can serve you and the better we can help others.
If this is for you, I hope to see you on the inside.
Please note – You will be charged each month until you cancel (which you can at any time) – it will appear as OCDSTORIES on your statement.