In episode 37 of The OCD Stories podcast I interviewed Mark Freeman. Mark is an OCD/mental health author, coach and YouTuber. He is the co-founder of the blog Everybodyhasabrain. If you watched Dr Steven Hayes most recent TED talk you may have noticed the cool illustrations on his presentation slides, these were done by Mark.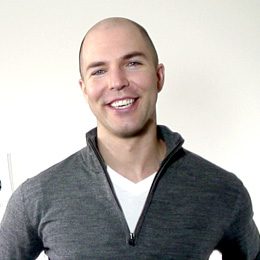 I chat with Mark about why phone and internet addiction affects OCD and how to deal with this. We talk about acceptance and commitment therapy including living by your values. Mark shares how he is bringing mindfulness to everyday activities. We discuss in detail how to deal with false memories. Enjoy.

To listen on iTunes click the button, or go to iTunes and search "The OCD Stories". If you enjoy the podcast please subscribe and leave a review. It helps us reach more people who need to hear these remarkable stories of recovery!
You can also listen on Android and over devices through most podcast apps, such as Stitcher.
This podcast is also brought to you by nOCD. Download the app for free: http://m.treatmyocd.com/ocdstories
Show notes:
The issues with being addicted to your phone (6:00)
How to tame your phone and beat the urge to check (12:30)
Knowing your values to beat urges and impulses (18:00)
Mark on Meditation and mindfulness (22:30)
Mark asks me about meditation and mindfulness (26:30)
Mark asks me what I have learned from doing the podcast (31:30)
Taking care of the brain like we do the body (40:00)
Dealing with false and unwanted memories (56:00)
Mark's food processor and eating healthy (1:05:00)
Mark's one piece of advice for dealing with OCD (1:15:00)
Mark's advice for living an amazing life (1:18:00)
Find out more about Mark:
Website: http://www.markfreeman.ca
Youtube: https://www.youtube.com/user/everybodyhasabrain
Twitter: http://www.twitter.com/thepathtochange
Everybody has a brain: http://everybodyhasabrain.tumblr.com/
Resources:
Mark Freeman on episode 1
Mark's OCD Story
Dr Steven Hayes TED Talk
Dr Chad LeJeune on the podcast
Dr Joan Davidson on the podcast
Free The Mind documentary
Sponsors:
This podcast is also brought to you by nOCD. Download the app for free: http://m.treatmyocd.com/ocdstories
To your success,
Stuart and The OCD Stories team
Get exclusive podcasts and content by becoming a member of the podcast find out more here >>