In episode 95 I talk about how water can be both calming and a metaphor for recovery from OCD. Water can be a great reminder to be mindful, to connect back to the experience of "now". Water is (in my opinion) a great example of a recovery based mindset. Enjoy!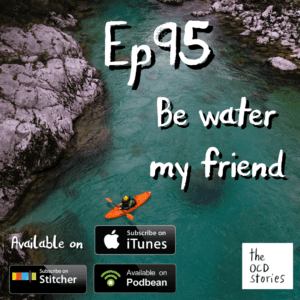 [embedyt]https://youtu.be/7BdNXp9xWgc[/embedyt]


To listen on iTunes click the button, or go to iTunes and search "The OCD Stories". If you enjoy the podcast please subscribe and leave a review. It helps us reach more people who need to hear these remarkable stories of recovery!
You can also listen on Android and over devices through most podcast apps, such as Stitcher.