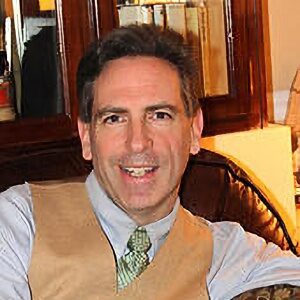 In episode 253 I chat with Dr Steven Phillipson. Steven is a licensed clinical psychologist who specializes in Cognitive-Behavioral Therapy for OCD. Steven is the Clinical Director at the Center for Cognitive Behavioral Psychotherapy in New York.
In this episode I chat with Steven about when other people are the focus of one's obsessions, he sets up the episode by explaining his view of OCD for context, Dr Phillipson gives a lot of different therapy examples across many themes, how people's OCD themes involve others, advice and words of hope for the partners and family members who may be the recipient of one's obsessions, some of the compulsions that may be paired with these obsessional themes, misophonia, I ask him 3 questions about himself and his therapy practice at the end and much much more.
Find out more about Steven:
Steven's website – OCDOnline.com
Podcast: Dr Steven Phillipson – Recovery From Thinking The Unthinkable
Podcast: Dr Steven Phillipson – How ERP works, and the power of choice
Podcast: Dr Steven Phillipson – What actually is OCD?
Podcast: Dr Steven Phillipson – Teletherapy for OCD
Podcast: Dr Steven Phillipson – Altered States of Consciousness & OCD
Podcast: Dr Steven Phillipson – Two tail spikes in OCD
Podcast: Dr Steven Phillipson – Magical thinking in OCD
Podcast: Dr Steven Phillipson – Choice (audiobook)
Podcast: Dr Steven Phillipson – Exposure and Response Prevention
Podcast: Dr Steven Phillipson – Call me Steve (The therapeutic relationship)
Podcast: Dr Steven Phillipson – Things that complicate the success of ERP
All the best,
Stu