In episode 28 of The OCD Stories podcast I talk about the books on my book shelf. I always get asked which books are great for OCD recovery. So instead of talking about my recommendations, I thought I'd take this opportunity between guests to detail what books are on my shelves.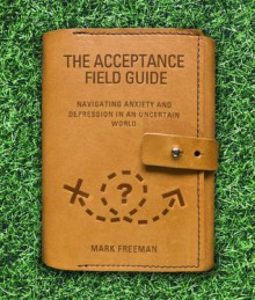 In this episode I discuss 18 books about OCD, and non-OCD books that I think will help your recovery. I try to give 3 points about each book to help you decide which book to read next. There are other great OCD books that I don't talk about, purely because they are not in my collection. If you've read any that I haven't mentioned I'd love to hear about them. Enjoy!

To listen on iTunes click the button, or go to iTunes and search "The OCD Stories". If you enjoy the podcast please subscribe and leave a review. It helps us reach more people who need to hear these remarkable stories of recovery!
You can also listen on Android and over devices through most podcast apps, such as Stitcher.
Show notes:
Books mentioned –
The books are linked to the UK and US Amazon stores to find out more. If you are based outside the UK or US you can find out about these books on these sites. If you want to purchase them your local Amazon site or book seller should have a copy.
Get out of your life and into your life by Dr Steven C Hayes (Amazon.co.uk/Amazon.com)
When a family member has OCD by Jon Hershfield (Amazon.co.uk/Amazon.com)
Because we are bad by Lily Bailey (Amazon.co.uk/Amazon.com)
Brain lock by Dr Jeffrey M Schwartz (Amazon.co.uk/Amazon.com)
Exercise for mood and anxiety by Dr Michael Otto & Dr Jasper Smits (Amazon.co.uk/Amazon.com)
Daring to challenge OCD by Dr Joan Davidson (Amazon.co.uk/Amazon.com)
The worry trap by Dr Chad LeJeune (Amazon.co.uk/Amazon.com)
The man who couldn't stop by David Adam (Amazon.co.uk/Amazon.com)
A life at last by Paul David (Amazon.co.uk/Amazon.com)
Break free from OCD by Dr Fiona Challacombe, Dr Victoria Bream Oldfield and Dr Paul Salkovskis (Amazon.co.uk/Amazon.com)
Tormenting thoughts and secret rituals by Dr Ian Osborn (Amazon.co.uk/Amazon.com)
Pure by Rose Bretecher (Amazon.co.uk/Amazon.com)
The Ultramind Solution by Dr Mark Hyman (Amazon.co.uk/Amazon.com)
The mindfulness workbook for OCD by Jon Hershfield and Tom Corboy (Amazon.co.uk/Amazon.com)
Peace is every step by Thich Nhat Hanh (Amazon.co.uk/Amazon.com)
The imp of the mind by Dr Lee Baer (Amazon.co.uk/Amazon.com)
The happiness trap by Dr Russ Harris (Amazon.co.uk/Amazon.com)
The acceptance field guide by Mark Freeman
Resources mentioned:
Authors on the podcast –
To your success,
Stuart and The OCD Stories team
Get exclusive podcasts and content by becoming a member of the podcast find out more here >>