This week's episode is sponsored by The Gateway Institute. They have locations in Orange County, San Francisco and Phoenix. Find out more here – GatewayOCD.com 
In episode 86 I interviewed Sheva Rajaee. Sheva is a psychotherapist at the OCD Center of Los Angeles. Sheva specializes in the treatment of Obsessive Compulsive Disorder and other related anxiety disorders. Sheva recently did a Ted Talk called "Addicted to the answer – anxiety in the age of information".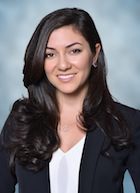 In this episode I had a great chat with Sheva about many topics. We discussed the importance of giving yourself permission to have what you need, mindfulness, sleep, exercise and alone time. How increased access to information can cause anxiety, going on an information diet and learning to watch emotions until the urge decreases. We also discussed living with uncertainty, turning pain into growth, gratitude practices and dealing with intrusive thoughts. Enjoy!

To listen on iTunes click the button, or go to iTunes and search "The OCD Stories". If you enjoy the podcast please subscribe and leave a review. It helps us reach more people who need to hear these remarkable stories of recovery!
You can also listen on Android and over devices through most podcast apps, such as Stitcher.