In episode 45 of The OCD Stories podcast I interviewed Dr Jonathan Grayson. Jon with his wife, Cathy founded the LA treatment centre for anxiety and OCD. Jon has been working with people with OCD for 35 years and is the author of Freedom from Obsessive Compulsive Disorder. He founded the support group GOAL and is also known for his idea virtual camping.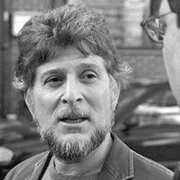 I chatted with Jon about the strength you gain from having and recovering from OCD. We discuss certainty as an emotion, learning to cope with the worst, camping and virtual camping. We talk about motivation in recovery, seeing a life after OCD, medication, how ACT can work with ERP, his support group GOAL and how a supportive community can help. Enjoy.
Listen on all podcast apps, and Spotify. Or listen direct on our website

here

To listen on iTunes click the button, or go to iTunes and search "The OCD Stories". If you enjoy the podcast please subscribe and leave a review. It helps us reach more people who need to hear these remarkable stories of recovery!
You can also listen on Android and over devices through most podcast apps, such as Stitcher.
This podcast is also brought to you by nOCD. Download the app for free: http://m.treatmyocd.com/ocdstories
Show notes:
Jon's therapy story (3:40)
Uncertainty and better mental health (5:30)
The importance of understanding OCD (7:10)
Camping, virtual camping and OCD (15:10)
Use positive and negative motivation (22:10)
Motivation for ERP (30:00)
Medication and OCD (35:30)
Medication and depression (40:30)
ACT and ERP (43:00)
GOAL support group (50:00)
Jon's advice for living an amazing life (57:00)
Jon's billboard (1:00:00)
Find out more about Jon:
Jon's website – LAOCDTreatment.com
Freedom from OCD (GOAL manual can be found here) – FreedomFromOCD
Resources:
Shala Nicely – Beyond the doubt / Shala answers your questions
Ed Renshaw – OCD story and podcast
Sponsors:
This podcast is also brought to you by nOCD. Download the app for free: http://m.treatmyocd.com/ocdstories
To your success,
Stuart and The OCD Stories team
Get exclusive podcasts and content by becoming a member of the podcast find out more here >>