Get the right help, and the world will look like a different place
In episode 26 of The OCD Stories podcast I interviewed Ed Renshaw. Ed first wrote his OCD story for the website in 2015. I've since got to know Ed well, and wanted to get him on the show to share his journey and inspiration with you.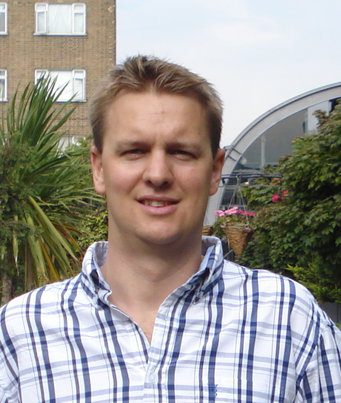 In this episode I chat with Ed about his OCD journey, his relapse and what is helping him in recovery, including therapy, medication, playing the violin and writing. We go into some deep topics around stigma, getting the help you need and positive distractions. Enjoy…
Listen on all podcast apps, and Spotify. Or listen direct on our website

here

To listen on iTunes click the button, or go to iTunes and search "The OCD Stories". If you enjoy the podcast please subscribe and leave a review. It helps us reach more people who need to hear these remarkable stories of recovery!
You can also listen on Android and over devices through most podcast apps, such as Stitcher.
Show notes:
Ed's OCD story (2:10)
Why OCD is a tough competitor (8:00)
Not always needing to understand and figure it out (14:00)
How to find out what is OCD and what isn't? (14:50)
Letting the OCD episode pass to find the truth (17:30)
Religion, buddhism and meditation (27:00)
OCD treatment (32:00)
Moderation (40:00)
Positive distraction (43:00)
Using OCD to make a difference (50:00)
"Obsessive Cat Disorder" and "I'm so OCD" (53:00)
Demand to get the help you need (59:00)
Medication for OCD (1:12:00)
Ed's advice for living an amazing life (1:19:00)
What Ed's would have on his billboard (1:29:00)
Find out more about Ed:
Ed's OCD Story – OCD is not a disease that bothers, it is a disease that tortures
Ed's debut novel – Under the acacia tree (Amazon.co.uk/Amazon.com)
Resources mentioned:
Ed's story in episode 23 of the podcast
Dr Fred Penzel podcast episode
Dr Fred Penzel's 10 things you need to know to overcome OCD
Dr Chad LeJeune podcast episode
Exercise for mood and anxiety by Michael Otto and Jasper Smits (Amazon.co.uk/Amazon.com)
To your success,
Stuart and The OCD Stories team
Get exclusive podcasts and content by becoming a member of the podcast find out more here >>