In episode 13 of The OCD Stories podcast I interviewed Dr Fred Penzel. Fred is a psychologist and founding member of the International OCD Foundation. He has authored a book on OCD and one on Trichotillomania.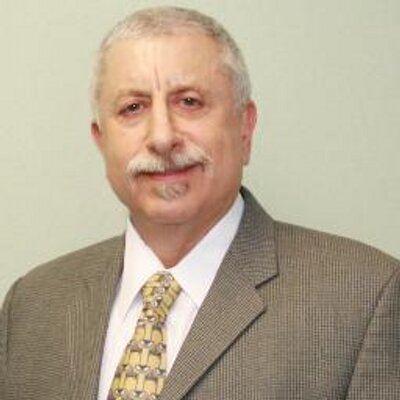 Fred has a wealth of knowledge on OCD. He has invested so much into the treatment of others, it was an honour to interview him. We talk about how to treat OCD, homosexual OCD, what to do if you struggle with the obsession "what if I don't even have OCD" and body dysmorphic disorder. Enjoy!!!
Listen on all podcast apps, and Spotify. Or listen direct on our website here

To listen on iTunes click the button, or go to iTunes and search "The OCD Stories". If you enjoy the podcast please subscribe and leave a review. It helps us reach more people who need to hear these remarkable stories of recovery!
You can also listen on Android and over devices through most podcast apps, such as Stitcher.
Show notes:
Fred's OCD Story (1:40)
What motivates Fred (3:50)
Fred's OCD treatment approach (7:20)
Acceptance and OCD (8:45)
Procrastination and OCD (11:50)
OCD and subtypes (14:15)
The OCD beating mindset (16:40)
What Fred would cover in the first therapy session (21:10)
How to deal with homosexual OCD (23:00)
How to deal and overcome Body Dysmorphic Disorder (BDD) (26:00)
"Do I even have OCD" obsession (31:30)
OCD and medication (33:00)
How to stop an OCD relapse (37:00)
Fred's one piece of advice for someone with OCD (40:00)
What Fred would have written on his billboard (41:40)
Find out more about Dr Fred Penzel:
Fred's full bio
Fred's articles
Fred's website – WSPS.info
Fred on Twitter – @DrFredPenzel
Fred's books: Obsessive-Compulsive Disorders (Amazon.co.uk/Amazon.com) & The Hair-Pulling Problem: A Complete Guide to Trichotillomania (Amazon.co.uk/Amazon.com)
Resources mentioned:
International OCD Foundation – IOCDF
To your success,
Stuart and The OCD Stories team
Get exclusive podcasts and content by becoming a member of the podcast find out more here >>