In episode 187 of The OCD Stories podcast I share Dr Steven Phillipson audio of his article on "Choice". Steven is a licensed clinical psychologist who specializes in Cognitive-Behavioral Therapy for OCD. He co-founded the first Support group for OCD sufferers in the New York area in 1987. Steven is the Clinical Director at the Center for Cognitive Behavioral Psychotherapy.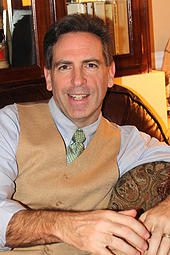 In this episode I share Dr Steven Phillipson's audio from his article on "Choice". Steven kindly allowed me to share his article in audio form with you all. He writes "In both the treatment of OCD and in living a disciplined life, there is no word more important than "choice." Hope it helps.

To listen on iTunes click the button, or go to iTunes and search "The OCD Stories". If you enjoy the podcast please subscribe and leave a review. It helps us reach more people who need to hear these remarkable stories of recovery!