In episode 43 of The OCD Stories podcast I interviewed Dr Becky Beaton. Becky is the Founder and Director of The Anxiety & Stress Management Institute. Becky is also a co-founder of OCD Georgia, which is an affiliate of the IOCDF. She was also a psychologist on the US TV show Hoarding for 60 episodes.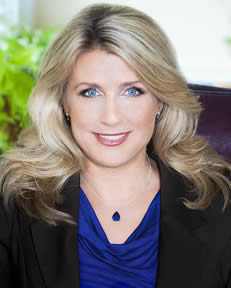 I talked with Becky about many topics including hoarding, therapies for hoarding, how trauma affects OCD, dealing with anxiety around flying, getting motivated for therapy, the impact of stress on OCD, the importance of sleep, why conscious breathing is important, mindfulness and how to get started with it, medication, nutrition and exercise. Enjoy.
Listen on all podcast apps, and Spotify. Or listen direct on our website

here

To listen on iTunes click the button, or go to iTunes and search "The OCD Stories". If you enjoy the podcast please subscribe and leave a review. It helps us reach more people who need to hear these remarkable stories of recovery!
You can also listen on Android and over devices through most podcast apps, such as Stitcher.
This podcast is also brought to you by nOCD. Download the app for free: http://m.treatmyocd.com/ocdstories
Show notes:
Becky's anxiety and therapy story (6:00)
Dealing with flight anxiety (10:00)
When hoarding falls into the OCD spectrum (11:40)
Risks of the hoarding environment (13:10)
How trauma affects OCD and hoarding (16:00)
Therapies for hoarding (22:40)
Therapies for OCD (30:30)
Motivating a client/getting motivated to do therapy (33:30)
How stress affects OCD (37:50)
The importance of breathing consciously (40:00)
Getting started with mindfulness (44:40)
Why pets can help in recovery (47:30)
Looking at recovery holistically (49:20)
The chambered nautilus (1:00:00)
Hypnotherapy for OCD (1:05:40)
What Becky wants you to know (1:10:00)
The one thing people with OCD should start doing (1:11:00)
The one that holds someone with OCD back (1:11:50)
Becky's 30 second advice (1:13:00)
Becky's advice for living an amazing life (1:14:10)
Becky's billboard (1:15:00)
Find out more about Becky:
Twitter: DrBeckyBeaton
Becky's clinic – Stressmgt.net
Becky's website – DrBeckyBeaton.com
Resources:
Shala Nicely – Beyond the doubt / Shala answers your questions
Ed Renshaw – OCD story and podcast
"The ultramind solution" by Dr Mark Hyman (Amazon.co.uk/Amazon.com)
Jeff Bell – When in doubt, make belief
Sponsors:
This podcast is also brought to you by nOCD. Download the app for free: http://m.treatmyocd.com/ocdstories
To your success,
Stuart and The OCD Stories team
Get exclusive podcasts and content by becoming a member of the podcast find out more here >>