In episode 33 of The OCD Stories podcast I interviewed Jeff Bell. Jeff was on episode 11 of the podcast with Shala Nicely. Jeff is the author of "When in doubt, make belief" and "rewind, replay, repeat". He is also a radio news anchor in San Francisco and public speaker on OCD. Jeff co-founded adversity to advocacy and Beyondthedoubt.com.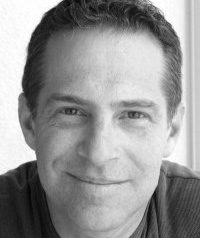 I chat with Jeff about his book When in doubt, make belief and pull out some of the strategies in it. We discuss how to tell what is reasonable doubt and what is an OCD doubt. I love Jeff's use of index cards to measure and track compulsions and obsessions. Both helping him limit them and over time see his progress. He talks about how radio helped him be in the present moment, and at that time be free from OCD. We discuss cure vs recovery, and the silver linings. Jeff shares his passion for purpose and service and how these two things can help us and the world. Enjoy.
Listen on all podcast apps, and Spotify. Or listen direct on our website

here

To listen on iTunes click the button, or go to iTunes and search "The OCD Stories". If you enjoy the podcast please subscribe and leave a review. It helps us reach more people who need to hear these remarkable stories of recovery!
You can also listen on Android and over devices through most podcast apps, such as Stitcher.
This podcast is also brought to you by nOCD. NOCD: http://go.treatmyocd.com/theocdstories
Show notes:
Telling the difference between intellect based doubt and fear based doubt (7:20)
Using index cards to reduce compulsions (13:00)
Hiding OCD (16:30)
That one moment that turned it all around (20:10)
Using index cards to track obsessions, compulsions, setbacks and triumphs (26:00)
Purpose and service (29:30)
Silver linings (30:30)
How a clinician/therapist can keep their patient motivated (31:40)
What's Adversity to Advocacy (36:00)
Jeff's advice for living an amazing life (40:00)
Find out more about Jeff Bell:
Jeff on Twitter – @JBellNews
Jeff and Shala webinars – BeyondTheDoubt.com
Adversity to Advocacy – A2Aalliance.org
Project Hope Exchange – ProjectHopeExchange.com
Jeff Bell and Shala Nicely on episode 11 of the podcast – Beyond the doubt
"When in doubt, make belief" by Jeff Bell (Amazon.co.uk/Amazon.com)
"Rewind, Replay, Repeat" by Jeff Bell (Amazon.co.uk/Amazon.com)
Resources:
Sponsors:
NOCD: http://go.treatmyocd.com/theocdstories
To your success,
Stuart and The OCD Stories team