In episode 77 I chat with Harris Goldberg. Harris is a director, writer and producer. He co-wrote the comedy Deuce Bigolow: Male Gigalo, and in 2007 wrote and directed the film NUMB, inspired by his own experiences of mental health.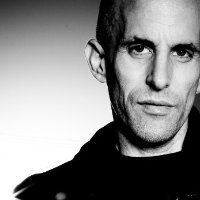 I had an interesting chat with Harris about many topics. We talked about using comedy as a defence mechanism, ERP, ERP advice, fear of death, depersonalization disorder, OCD triggering depersonalization, why do I have OCD vs how do I recover from it?, pushing against anxiety with ERP, and how the uncertainty of Hollywood can fuel OCD. We also discuss why Harris writes himself into his films, lifestyle changes, daily yoga, nutrition, guilt, why living a pure kind of existence was a compulsion, opening up about mental health in Hollywood, why the media gets OCD so wrong and the importance of being kind to yourself. Enjoy!

To listen on iTunes click the button, or go to iTunes and search "The OCD Stories". If you enjoy the podcast please subscribe and leave a review. It helps us reach more people who need to hear these remarkable stories of recovery!
You can also listen on Android and over devices through most podcast apps, such as Stitcher.