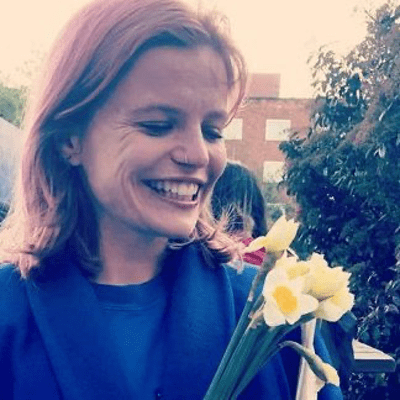 In episode 307 I chat with Eva Surawy Stepney. Eva is a research student studying for her PhD at the University of Sheffield. Her thesis title is, Obsessive-Compulsive Disorder (OCD) and the foundations of 'evidence-based' practice in British Psychology, 1948-1990.
In this episode we discuss who she is and her PhD research, her article guilty obsessions, the history of OCD, the history of psychoanalysis and the development of other psychotherapies such as ERP, the importance of Sigmund Freud to the early development of the conceptualisation of OCD, what separates OCD from phobias, how other emotions like guilt, doubt and disgust can be drivers of OCD, how Freud originally said this but how mainstream psychiatry focused only on fear until in more recent years where the research is showing that other emotions play a role too, we discuss the idea of trauma and potential links to OCD, the history of ERP, and the conference OCD in Society. Hope it helps.
The podcast is made possible by NOCD. NOCD offers affordable, effective, convenient therapy available in the US and outside the US. To find out more about NOCD, their therapy plans and if they currently take your insurance head over to https://go.treatmyocd.com/theocdstories
Find out more about Eva:
Website – https://www.sheffield.ac.uk/history/people/phd-researchers/eva-surawy-stepney
Guilty obsessions article: https://thepolyphony.org/2021/09/27/guilty-obsessions/
OCD in society conference: https://ocdinsociety.wixsite.com/home
Resources:
Here is that segment I mentioned about paradoxical intention by Dr Viktor Frankl in 1929, potentially being a precursor or similar to ERP (at least the exposure element of ERP): 
"In paradoxical intention, the pathogenic fear is replaced by a paradoxical wish, thereby unhinging the vicious circle of anticipatory anxiety. We will cite the following case as an example. A woman, Mary B., had undergone various methods of treatment for 11 years yet her complaints, rather than decreasing, had increased. She suffered from attacks of palpitation accompanied by marked anxiety and anticipatory fears of a sudden collapse. After the first attack, she began to fear it would recur and consequently it did. The patient reported that whenever she had this fear, it was followed by palpitations. Her chief concern, however, was that she might collapse in the street. After her admission to the neurological department of the Polyclinic Hospital, Dr. Kurt Kocourek advised her to tell herself at such a moment, "My heart shall beat still faster! I would just love to collapse right here on the sidewalk!" Furthermore, the patient was advised deliberately to seek out places which she had experienced as disagreeable, or even dangerous, instead of avoiding them. Two weeks later the patient reported, " I am quite well now and feel scarcely any palpitations. The fear has completely disappeared." Some weeks after her discharge she reported, "Occasionally mild palpitations occur, but when they do I say to myself: 'My heart should beat even faster,' and at that moment the palpitations cease." – Chapter 4, page 102 by Dr Viktor Frankl in Promoting change through paradoxical therapy edited by Dr Gerald Weeks (1985).
All the best,
Stuart