The podcast is sponsored by NOCD. To find out more about NOCD and their therapy plans (and to book a free call) head over to https://go.treatmyocd.com/theocdstories
In episode 220 of The OCD Stories podcast I interviewed Dr Patrick McGrath. Patrick is head of clinical services at NOCD. Patrick is a member of the Scientific Advisory Board and the Conference Planning Committee of the International OCD Foundation, as well as author of "The OCD Answer Book: Professional Answers to More Than 250 Top Questions about Obsessive-Compulsive Disorder".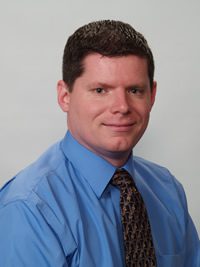 In this episode I chat with Patrick about teletherapy during the coronavirus, how some people with OCD have reacted to the coronavirus, what is an obsession?, what is a compulsion?, can you grow out of OCD?, does OCD run in families?, what increases my risk of OCD?, if I fix one compulsion won't another one just take its place?, why do I have these thoughts when I don't want to have them?, what are the early manifestations of OCD?, how many people suffer from OCD?, how can you differentiate between OCD and normal fears and worries?, the most common questions Patrick gets from his weekly NOCD webinars: why do I get this thought/urge?, how do I manage this other disorder during the coronavirus?, and because I have this thought does that mean I'm a bad person for having it?. We also talk about what is an ideal ERP mindset?, what is the RP of ERP and why is it important, and much much more. Hope it helps.
Listen on all podcast apps, and Spotify. Or listen direct on our website here

To listen on iTunes click the button, or go to iTunes and search "The OCD Stories". If you enjoy the podcast please subscribe and leave a review. It helps us reach more people who need to hear these remarkable stories of recovery!
You can also listen on Android and over devices through most podcast apps, such as Stitcher.
Find out more about Patrick:
Website – https://www.treatmyocd.com/about-us/team/
"The OCD Answer Book" by Dr Patrick McGrath
Patrick telehealth podcast
Patrick on the podcast – "It's ok to be uncomfortable"
Resources:
OCD and substance use inpatient clinic: AmitaHealth.org
The OCD Stories book >>
To your success,
Stuart
Today's sponsor:
To book a free 15-minute phone call with the NOCD team click here: https://go.treatmyocd.com/theocdstories
On the call you can:
Tell them about your OCD journey
Learn about the clinical qualifications of each NOCD therapist
Understand why NOCD makes its therapy sessions affordable and convenient
Find out more here: https://go.treatmyocd.com/theocdstories
Hope it helps.