In episode 60 of the podcast I interviewed Liz Atkin. Liz is an award winning visual artist and mental health advocate. She is known for her free 1 minute compulsive charcoal drawings. These drawings are inspired by and as a coping mechanism from compulsive skin picking, also known as dermatillomania.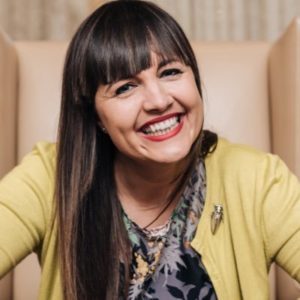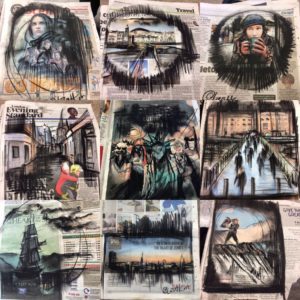 I had a good chat with Liz about compulsive skin picking. She shared how she has transferred the energy of skin picking into art, how her drawings act as randoms acts of kindness for strangers. She talks about how art can be an conversation starter for both awareness of the condition and helping others who live with other conditions. Liz shares some tips for stopping skin picking, and offers some good advice for living an amazing live. Enjoy!

To listen on iTunes click the button, or go to iTunes and search "The OCD Stories". If you enjoy the podcast please subscribe and leave a review. It helps us reach more people who need to hear these remarkable stories of recovery!
You can also listen on Android and over devices through most podcast apps, such as Stitcher.
Show notes:
Liz's story (6:10)
Turning the energy of the urge to do a compulsion into something more constructive (19:00)
Tell us about your 1 minute sketches? (26:00)
We all have mental health (38:00)
You aren't the only one (39:30)
Tips for tackling compulsive skin picking (43:30)
Liz's Elevator advice (48:00)
Liz's advice for living an amazing life (49:00)
What Liz would have on his billboard (52:00) 
Find out more about Liz:
Website: LizAtkin.com
Twitter: @LizAtkin also use hashtag #CompulsiveCharcoal
Instagram: @Liz_Atkin
Channel News Asia feature on my #CompulsiveCharcoal free art in Singapore: https://www.youtube.com/watch?v=iFeOu3Ul3Wg
The Londonist feature on my #CompulsiveCharcoal free art for commuters: https://www.youtube.com/watch?v=tVS5EI7Jefw&list=PLkxbyj_CmPd7TxX0Bcb86lHcIrYaKMXPl
Resources:
TLC Foundation – leading organisation for compulsive skin picking: http://www.bfrb.org/index.php / PDF on the disorder and treatments here >>
Sponsors:
This podcast is also brought to you by nOCD. Download the app for free and they will donate $0.50 to an OCD charity on your behalf: http://m.treatmyocd.com/ocdstories
No therapists in your country, or area? 7 day free trial access: https://www.betterhelp.com/ocd – Read the below.
In an ideal world you would see a therapist for ERP (or ACT) in your area to treat your OCD. But sadly this isn't possible for everyone. Therapists who treat OCD are growing in number, but until everyone is within access to a therapist, technology can help.
"Better Help" gives you access to a therapist from around the world. You can video chat, voice chat or simply text chat with them. Breaking down the barriers to treatment.
To try them out go to https://www.betterhelp.com/ocd and fill out their questionnaire. Once complete you get a 7 day free trial to see if you like the service and your therapist. If you decide it's not for you, you can cancel before the free trial ends, and you won't pay a penny!
The beauty of this service is not only getting help where ever you are, if you get matched with a therapist who you think doesn't treat OCD you can request a "rematch", you can keep doing this until you find a therapist you like and can help with your OCD. When selecting ask them about their experience and qualifications in treating OCD.
7 day free trial access: https://www.betterhelp.com/ocd
Why not use the ERP tracking app by nOCD with your new therapist – download here (it's free): http://m.treatmyocd.com/ocdstories
BetterHelp has therapists from all disciplines not just CBT, ERP and ACT. Please ask them if they do ERP, and CBT for OCD. Unless at this time you just want someone to chat with about non-OCD issues.
To your success,
Stuart and The OCD Stories team
Support our videos and get rewards by becoming an The OCD Stories patron: https://www.patreon.com/theocdstories