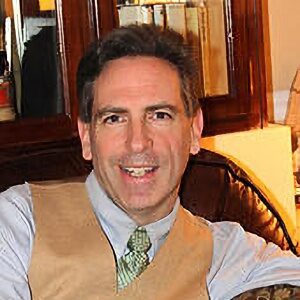 In episode 342 I chat with Dr Steven Phillipson. Steven is a licensed clinical psychologist who specialises in Cognitive-Behavioral Therapy for OCD. Steven is the Clinical Director at the Center for Cognitive Behavioral Psychotherapy in New York.
We discuss why sleep is the hostage of anxiety, desperation around sleep, what is sleep and the stages of sleep, how sleep medication, alcohol, and benzodiazepines can affect sleep quality, using sleep as avoidance, insomnia, sleep as an independent system, how trying to sleep may be causing a lack of it, what Steve doesn't like about the CBT sleep hygiene approach, Steve's approach to helping his clients sleep, why sleep shouldn't be the goal, getting an OCD spike at night, OCD in our dreams, and much more. Hope it helps.
This episode is supported by Cambridge University Press and Dr Lynne Drummond's new book "Everything you need to know about OCD". Get 20% off Lynne's new book at cambridge.org/EverythingOCD. Simply use discount code OCDStories20 at checkout. 
The podcast is made possible by NOCD. NOCD offers affordable, effective, convenient therapy available in the US and outside the US. To find out more about NOCD, their therapy plans, if they currently take your insurance, or to download their free app, head over to https://go.treatmyocd.com/theocdstories
Find out more about Steve:
Steven's website – OCDOnline.com
Instagram: https://www.instagram.com/drstevenphillipson
Podcast: Dr Steven Phillipson – Recovery From Thinking The Unthinkable
Podcast: Dr Steven Phillipson – How ERP works, and the power of choice
Podcast: Dr Steven Phillipson – What actually is OCD?
Podcast: Dr Steven Phillipson – Teletherapy for OCD
Podcast: Dr Steven Phillipson – Altered States of Consciousness & OCD
Podcast: Dr Steven Phillipson – Two tail spikes in OCD
Podcast: Dr Steven Phillipson – Magical thinking in OCD
Podcast: Dr Steven Phillipson – Choice (audiobook) / Choice article
Podcast: Dr Steven Phillipson – Exposure and Response Prevention
Podcast: Dr Steven Phillipson – Call me Steve (The therapeutic relationship)
Podcast: Dr Steven Phillipson – Things that complicate the success of ERP
Podcast: Dr Steven Phillipson – When OCD involves others
Podcast: Dr Steven Phillipson – Somatic OCD (Sensorimotor OCD)
Podcast: Dr Steven Phillipson – Brain voice vs gatekeeper voice
Podcast: Dr Steven Phillipson – Two of the most common spike themes of OCD
Podcast: Dr Steven Phillipson – Character Indictment OCD
All the best,
Stuart