Get exclusive podcasts and content by becoming a member of the podcast  find out more here >>
In episode 134 of The OCD Stories podcast I interviewed Aaron Harvey. Aaron is the founder of the wonderful IntrusiveThoughts.org a not for profit website thatbrings together sufferers, advocates, professionals and loved ones of people with OCD in order to save lives. Aaron shares his OCD story in an honest and open way.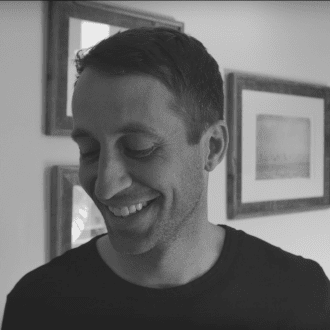 In this episode I chat with Aaron about his OCD story, including detail into some of his sexual, violent intrusive thoughts. We talk about why rumination will never give you the answer, his recovery journey including psycho-education, therapy, joining the community, mindfulness, and surfing. Aaron shares the 478 mindfulness technique, why you are not your thoughts, getting in a flow state, his biggest insight, IntrusiveThoughts.org and helping others. Hope it helps.
Listen on all podcast apps, and Spotify. Or listen direct on our website

here

To listen on iTunes click the button, or go to iTunes and search "The OCD Stories". If you enjoy the podcast please subscribe and leave a review. It helps us reach more people who need to hear these remarkable stories of recovery!
You can also listen on Android and over devices through most podcast apps, such as Stitcher.
Find out more about Aaron:
Resources:
See Paris First poem
Rose Cartwright on the podcast
UNSTUCK documentary
The OCD Stories book >>
To your success,
Stuart
Get exclusive podcasts and content by becoming a member of the podcast  find out more here >>