In episode 14 of The OCD Stories podcast I interviewed Dr Joan Davidson. Joan is a licensed psychologist and co-director of the San Francisco Bay Area Center for Cognitive Therapy. She is Assistant Professor in the Clinical Sciences Program at the University of California, Berkeley, Founding Fellow of the Academy of Cognitive Therapy, and the author of the book "Daring to challenge OCD: overcome your fear of treatment and take control of your life using ERP"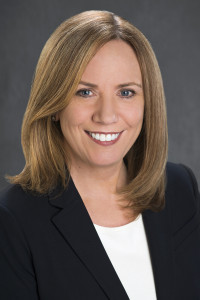 Joan really is an expert in delivery of ERP. The advice she shared was wonderful. I personally learned a lot, and at times I can be a bit of a 'know it all' as my partner tells me. We discuss the importance of mindset and really thinking through therapy before tackling it. Joan is a very friendly person, with a great heart for helping others. I know you'll get a lot out of this talk. Enjoy!!!
Listen on all podcast apps, and Spotify. Or listen direct on our website here

To listen on iTunes click the button, or go to iTunes and search "The OCD Stories". If you enjoy the podcast please subscribe and leave a review. It helps us reach more people who need to hear these remarkable stories of recovery!
You can also listen on Android and over devices through most podcast apps, such as Stitcher.
Show notes:
Joan's OCD therapy story (2:10)
Psychotherapy and OCD (6:00)
About "Daring to challenge OCD" (10:00)
Joan's advice for starting and sticking with ERP (15:40)
Joan's top 3 tips for anyone doing ERP (25:00)
OCD and acceptance (29:00)
Living a values based life (34:00)
The eulogy exercise (34:45)
How to apply ERP for Pure O (41:30)
Understanding your core fears (47:00)
The main mistake OCD sufferers make when doing ERP (52:30)
Mindfulness and meditation (1:00:00)
Joan's OCD words of wisdom (1:12:00)
Joan's advice for living an amazing life (1:14:00)
Find out more about Dr Joan Davidson:
The San Franscisco Bay Area Centre for Cognitive Therapy – SFBACCT.com
Twitter – @SFBACCT
Joan's books: Daring to challenge OCD (Amazon.co.uk/Amazon.com), Essential components of cognitive-behaviour therapy for depression (Amazon.co.uk/Amazon.com)
Resources mentioned:
The Worry Trap by Chad Lejeune (Amazon.co.uk/Amazon.com)
Dr Steven Hayes and ACT
To your success,
Stuart and The OCD Stories team
Get exclusive podcasts and content by becoming a member of the podcast find out more here >>