In episode 202 of The OCD Stories podcast I chat with Dr Josh Spitalnick. Josh is a licensed psychologist, owner and clinical director at the Anxiety Specialists of Atlanta, an outpatient clinic.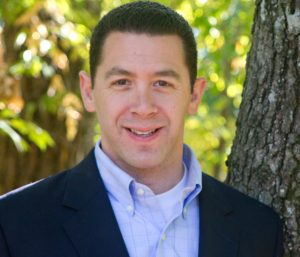 In this episode I chat with Josh about his story of working with children, how OCD may differ in children, worry monsters, working with the family, explaining ERP to a child, encouraging kids to do their CBT homework. PANDAS – what is it, the key things families can consider when helping their child with OCD, family conflict in recovery, advice for parents, keeping a child motivated during treatment, and much much more. Hope it helps.
Listen on all podcast apps, and Spotify. Or listen direct on our website here

To listen on iTunes click the button, or go to iTunes and search "The OCD Stories". If you enjoy the podcast please subscribe and leave a review. It helps us reach more people who need to hear these remarkable stories of recovery!
You can also listen on Android and over devices through most podcast apps, such as Stitcher.
Find out more about Josh:
Website: AnxietySpecialistsofAtlanta.com
Twitter: @DrSpitalnick
Josh's first episode on the podcast
Resources:
"Freeing your child from Obsessive-Compulsive Disorder" by Tamar Chansky
Dr Michelle Witkin – Siblings and OCD podcast
IOCDF "Anxiety in classroom" and "PANDAS"
Anxiety and Depression Association of America
The OCD Stories book >>
To your success,
Stuart
Get exclusive podcasts and content by becoming a member of the podcast find out more here >>