Get exclusive podcasts and content by becoming a member of the podcast  find out more here >>
In episode 126 of The OCD Stories podcast I interviewed Harris Goldberg for the second time. Harris is a director, writer and producer. He co-wrote the comedy Deuce Bigolow: Male Gigalo, and in 2007 wrote and directed the film NUMB, inspired by his own experiences of mental health.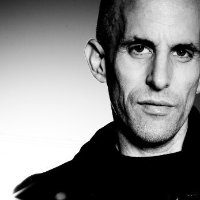 In this episode I chat with Harris about many topics including his recent relapse, his OCD story, managing stress, maintaining mental well-being, managing anxiety on a movie set, his biggest epiphany in recovery, what he would tell his 20-year-old self, and much much more. Hope it helps.
Listen on all podcast apps, and Spotify. Or listen direct on our website

here

To listen on iTunes click the button, or go to iTunes and search "The OCD Stories". If you enjoy the podcast please subscribe and leave a review. It helps us reach more people who need to hear these remarkable stories of recovery!
You can also listen on Android and over devices through most podcast apps, such as Stitcher.
Find out more about the Harris:
Harris Goldberg: IMDB.com
My first interview with Harris: OCD in Hollywood
Resources:
Mark Freeman on the podcast – Episode 1, episode 2, episode 3.
The OCD Stories book >>
To your success,
Stuart
Get exclusive podcasts and content by becoming a member of the podcast  find out more here >>