In episode 49 of The OCD Stories podcast I interviewed Dr Kieron O'Connor. Kieron is a full professor at the university of Montreal, and the director of the obsessive compulsive disorder and tic disorder studies centre. Kieron is a key researcher into inference based therapy as a treatment model for OCD.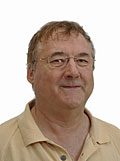 I chatted with Kieron about doubt, describing your authentic self, intrusions and obsessions, why you shouldn't try ordering pasta at the OCD restaurant as it only sells doubt, what an inference based therapy session looks like, benefits of a support group, the role of the imagination in OCD, don't let OCD run your life and why reality always beats OCD. Enjoy.
Listen on all podcast apps, and Spotify. Or listen direct on our website

here

To listen on iTunes click the button, or go to iTunes and search "The OCD Stories". If you enjoy the podcast please subscribe and leave a review. It helps us reach more people who need to hear these remarkable stories of recovery!
You can also listen on Android and over devices through most podcast apps, such as Stitcher.
This podcast is also brought to you by nOCD. Download the app for free: http://m.treatmyocd.com/ocdstories
Show notes:
Kieron's therapy story (3:00)
Doubt (5:00)
Describing your authentic self (7:40)
The role of the imagination in OCD (10:00)
Inference (12:00)
Intrusive thoughts and obsessions (15:00)
What does a inference based therapy session look like? (24:00)
Rolling out IBA therapy (32:00)
Kieron's one piece of advice (38:00)
Kieron's advice for living an amazing life (41:20)
Kieron's billboard (45:30)
Find out more about Kieron:
Inference Based Therapy website: http://ibaocs.com/
Kieron's website – iusmm.ca (contact him here if you want to take part in his study based in Montreal in Canada)
"Clinician's Handbook for Obsessive Compulsive Disorder: Inference-Based Therapy" by Kieron O'Connor (Amazon.co.uk/Amazon.com)
Resources:
Elvis Gomes on the podcast
Sponsors:
This podcast is also brought to you by nOCD. Download the app for free: http://m.treatmyocd.com/ocdstories
To your success,
Stuart and The OCD Stories team
Get exclusive podcasts and content by becoming a member of the podcast find out more here >>