In episode 24 of The OCD Stories podcast I interviewed Lily Bailey. Lily is a model and author. I interviewed her in episode 12 of the podcast to hear her story, and find what helped her in her journey. In this episode we  talk about her new book "Because we are bad: OCD and a girl lost in thought".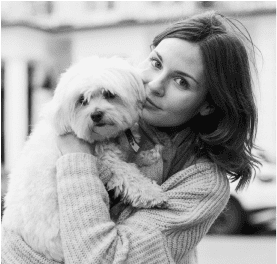 Photograph: Mauro Grigollo 
In this episode we discuss "Because we are bad", some of the things I highlighted in the book, the importance of community, how writing your own story can help and support groups. Enjoy…
Lily's book: Because we are bad: OCD and A Girl Lost In Thought (Amazon.co.uk/Amazon.com)
Listen on all podcast apps, and Spotify. Or listen direct on our website

here

To listen on iTunes click the button, or go to iTunes and search "The OCD Stories". If you enjoy the podcast please subscribe and leave a review. It helps us reach more people who need to hear these remarkable stories of recovery!
You can also listen on Android and over devices through most podcast apps, such as Stitcher.
Show notes:
How the book is doing (2:43)
Benefits to writing your own story (5:30)
What people can get from the book "Because we are bad" (9:30)
Focusing on the solution (12:30)
Stuart's childhood story (14:30)
When your therapist becomes a trigger (17:30)
How community helped Lily in her recovery (19:10)
Find a support group (22:00)
Lily's advice "Everything is transient" (25:00)
Find out more about Lily:
Lily on Twitter – @LilyBaileyUK
Lily's book: Because we are bad: OCD and A Girl Lost In Thought (Amazon.co.uk/Amazon.com)
Lily's first The OCD Stories interview
Resources mentioned:
Tribe by Sebastian Junger (Amazon.co.uk/Amazon.com)
To your success,
Stuart and The OCD Stories team
Get exclusive podcasts and content by becoming a member of the podcast find out more here >>