In episode 94 I interviewed Shannon Shy. Shannon is the president of the board of directors for the IOCDF and an OCD peer support specialist. He is also an attorney for the department of the U.S. Navy, a retired Marine Corps lieutenant colonel, and the author of two books about obsessive compulsive disorder (OCD), "It'll be Okay": How I Kept OCD from Ruining My Life, and Hope Is on Your Side: A Motivational Journal for Those Affected OCD.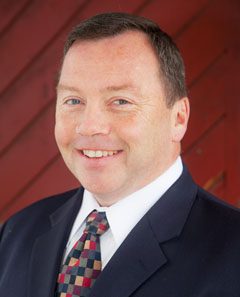 In this episode I chat with Shannon about his OCD story, the power of a single choice, developing a recovery strategy, peer support, the "hope" and "motivation" questions, welcoming triggers as an opportunity to get better, taking daily action in recovery, being consistent and persistent, not focusing on measuring progress so much, finding a position of calm, and learning to live to the fullest. Enjoy!
Listen on all podcast apps, and Spotify. Or listen direct on our website

here

To listen on iTunes click the button, or go to iTunes and search "The OCD Stories". If you enjoy the podcast please subscribe and leave a review. It helps us reach more people who need to hear these remarkable stories of recovery!
You can also listen on Android and over devices through most podcast apps, such as Stitcher.
Show notes:
The IOCDF Conference (2:00)
Shannon's OCD story (4:00)
The power of one choice (15:30)
The "hope" and "motivation" questions (17:50)
Committing to take daily action in recovery (24:00)
Advice for those newly diagnosed (32:30)
Advice for those mid-way in therapy (37:20)
Not worrying to much about progress (43:30)
The best piece of advice anyone's ever given Shannon (48:40)
The amazing life question (55:00)
The billboard question (1:00:00)
Find out more about the Shannon:
Facebook: Shannon Shy – OCD can be defeated. I'm living proof.
Website – OvercomingOCD.net
Resources:
The OCD Stories book >>
Sponsors:
This podcast is also brought to you by nOCD. Download the app for free and they will donate $0.50 to an OCD charity on your behalf: http://m.treatmyocd.com/ocdstories
To your success,
Stuart and The OCD Stories team
Get exclusive podcasts and content by becoming a member of the podcast find out more here >>