Find out more and register your interest in TheOCDCamp.com
In episode 96 I interviewed Zoe Gillis. Zoe is a Licensed Marriage and Family Therapist who runs nature and mindfulness wilderness retreats.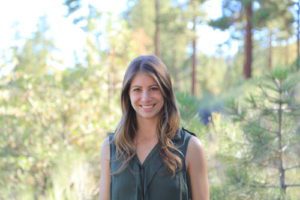 In this episode I chat with Zoe about nature feeling like a safer place to release emotion, overcoming fears in nature, focusing on the beauty of nature, how nature can benefit mental well-being, sensory mindfulness, putting the phone down, journal writing, getting comfortable being uncomfortable, noticing beauty around you, advice for the anxious hiker, and nature for beginners. Enjoy!
[embedyt]https://youtu.be/vt-bTRSQyI4[/embedyt]


To listen on iTunes click the button, or go to iTunes and search "The OCD Stories". If you enjoy the podcast please subscribe and leave a review. It helps us reach more people who need to hear these remarkable stories of recovery!
You can also listen on Android and over devices through most podcast apps, such as Stitcher.
Show notes:
Why Zoe started running wilderness retreats (3:30)
Overcoming fears in nature (8:10)
How nature can benefit mental well-being (16:00)
Bringing yourself back into the present when in nature (mindfulness) (19:20)
Learning to put the phone down and connect with nature (22:20)
Tips for journal writing (25:20)
Disconnect to reconnect (28:40)
Working through anxieties of switching off the phone (35:10)
Becoming aware of the beauty around you (39:00)
Advice for the anxious hiker (43:15)
Nature for beginners (47:50)
Solo and group time in nature (52:20)
The billboard question (55:00)
The amazing life question (57:10)
Find out more about the Zoe:
Website – ZoeGillis.com
Resources:
Amy Cuddy TED Talk
The OCD Stories book >>
Sponsors:
This podcast is also brought to you by nOCD. Download the app for free and they will donate $0.50 to an OCD charity on your behalf: http://m.treatmyocd.com/ocdstories
To your success,
Stuart and The OCD Stories team
Get exclusive podcasts and content by becoming a member of the podcast find out more here >>