In episode 208 of The OCD Stories podcast I interviewed Ryan Glode. Ryan is a licenced mental health counselor at RICBT a group psychotherapy practice specializing in Cognitive Behavioral Therapy. He is the president and founder of OCD Rhode Island, an Official Affiliate of the IOCDF.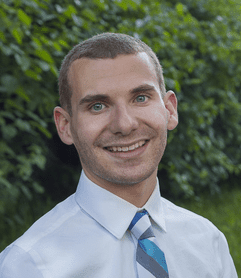 In this episode I chat with Ryan. We discuss his therapy story, what is family accommodation, examples of family accommodation, why family accommodation is not helpful in the long run, ways to reduce family accommodation, being supportive without accommodating, bringing family members into session where appropropriate, how the family can support themselves so they can support their loved ones, words of hope and much much more. Hope it helps! 

To listen on iTunes click the button, or go to iTunes and search "The OCD Stories". If you enjoy the podcast please subscribe and leave a review. It helps us reach more people who need to hear these remarkable stories of recovery!