To get Jeff and Shala's OCD course with 25% off, click here >>
In episode 63 of the podcast I interviewed Dr Allen Weg. Allen is a licensed psychologist and founder of the stress and anxiety services of New Jersey. He is on the board of directors for OCD New Jersey, an affiliate of the IOCDF, and he wrote the book "OCD treatment through storytelling".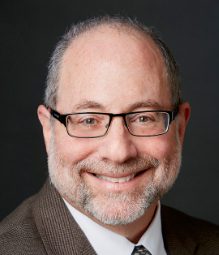 I had a nice chat with Dr Allen Weg. He shared some great wisdom around OCD recovery. We talk about the power of storytelling, he explains ERP through a couple stories, shares the importance of lowering stress in your life, preventing relapse and graduated vs flooding in exposures. Enjoy!

To listen on iTunes click the button, or go to iTunes and search "The OCD Stories". If you enjoy the podcast please subscribe and leave a review. It helps us reach more people who need to hear these remarkable stories of recovery!
You can also listen on Android and over devices through most podcast apps, such as Stitcher.
Show notes:
Allen's story (4:00)
Using stories in the treatment of OCD (6:30)
A couple stories explaining ERP (9:00)
Lowering stress in recovery (15:30)
How to prevent relapse (18:20)
Flooding vs graduated exposure (21:00)
How much effort should one be putting into ERP? (23:30)
The elevator question (26:10)
Allen's advice for living an amazing life (27:00)
The billboard question (30:10)
Find out more about Alan:
Website: StressandAnxiety.com
"OCD treatment through storytelling" by Dr Allen Weg (Amazon.co.uk/Amazon.com)
Allen has created a wonderful set of tips/advice videos on youtube. See them all here >>
Resources:
Sponsors:
This podcast is also brought to you by nOCD. Download the app for free and they will donate $0.50 to an OCD charity on your behalf: http://m.treatmyocd.com/ocdstories
No therapists in your country, or area? 7 day free trial access: https://www.betterhelp.com/ocd – Read the below.
In an ideal world you would see a therapist for ERP (or ACT) in your area to treat your OCD. But sadly this isn't possible for everyone. Therapists who treat OCD are growing in number, but until everyone is within access to a therapist, technology can help.
"Better Help" gives you access to a therapist from around the world. You can video chat, voice chat or simply text chat with them. Breaking down the barriers to treatment.
To try them out go to https://www.betterhelp.com/ocd and fill out their questionnaire. Once complete you get a 7 day free trial to see if you like the service and your therapist. If you decide it's not for you, you can cancel before the free trial ends, and you won't pay a penny!
The beauty of this service is not only getting help where ever you are, if you get matched with a therapist who you think doesn't treat OCD you can request a "rematch", you can keep doing this until you find a therapist you like and can help with your OCD. When selecting ask them about their experience and qualifications in treating OCD.
7 day free trial access: https://www.betterhelp.com/ocd
Why not use the ERP tracking app by nOCD with your new therapist – download here (it's free): http://m.treatmyocd.com/ocdstories
BetterHelp has therapists from all disciplines not just CBT, ERP and ACT. Please ask them if they do ERP, and CBT for OCD. Unless at this time you just want someone to chat with about non-OCD issues.
To your success,
Stuart and The OCD Stories team
Support our videos and get rewards by becoming an The OCD Stories patron: https://www.patreon.com/theocdstories