In episode 61 of the podcast I interviewed Adam Shaw. Adam, along with Lauren Callaghan co-wrote the book "Pulling the trigger – OCD, Anxiety, panic attacks and related depression. A definitive survival and recovery approach". Adam also founded the mental health charity The Shaw Mind Foundation.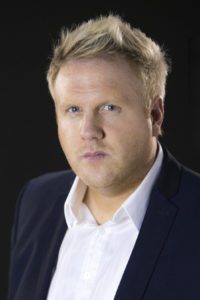 I had a good chat with Adam. We talk about suicide, why reassurance is a nasty drug, taking a punt on recovery, facing fears not fighting them and living a life beyond OCD. This is an inspiring talk, hope it helps. Enjoy!
Listen on all podcast apps, and Spotify. Or listen direct on our website here

To listen on iTunes click the button, or go to iTunes and search "The OCD Stories". If you enjoy the podcast please subscribe and leave a review. It helps us reach more people who need to hear these remarkable stories of recovery!
You can also listen on Android and over devices through most podcast apps, such as Stitcher.
Show notes:
Adam's story (3:50)
Getting help (7:00)
The pulling the trigger approach to OCD recovery (14:10)
Compassion in OCD recovery (26:00)
The Shaw Mind Foundation (29:20)
Adam's advice for living an amazing life (35:00)
Find out more about Adam:
Website: ShawMindFoundation.org
Twitter: @Shaw_Mind
"Pulling the trigger" by Adam Shaw and Lauren Callaghan (Amazon.co.uk/Amazon.com)
Petition for getting mental health taught in school – Our national crusade for compulsory mental health education
Resources:
Sponsors:
This podcast is also brought to you by nOCD. Download the app for free: http://m.treatmyocd.com/ocdstories
To your success,
Stuart and The OCD Stories team
Get exclusive podcasts and content by becoming a member of the podcast find out more here >>