Get exclusive podcasts and content by becoming a member of the podcast  find out more here >>
In episode 148 of The OCD Stories podcast I interviewed Kim Vincenty. Kim is Vice president of OCD Jacksonville, an IOCDF affiliate. She has worked alongside the clothing brand Natural life to create the fearless collection, a range of products that target stigma and fear of anxiety disorders – as well as raise money for OCD Jacksonville.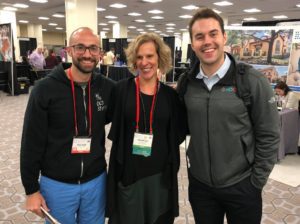 In this episode I chat with Kim about being a parent of a child with OCD, running a support group for families, advice for parent's of newly diagnosed children, advice for parental self-care, how a family can fight OCD together, OCD Jacksonville, the Natural Life "Fearless" collection and much much more. Hope it helps.
Listen on all podcast apps, and Spotify. Or listen direct on our website

here

To listen on iTunes click the button, or go to iTunes and search "The OCD Stories". If you enjoy the podcast please subscribe and leave a review. It helps us reach more people who need to hear these remarkable stories of recovery!
You can also listen on Android and over devices through most podcast apps, such as Stitcher.
Find out more about Kim:
Website – OCDJacksonville.com
Natural Life "Fearless" range – NaturalLife.com/fearless
Resources:
Unstuck documentary
The OCD Stories book >>
To your success,
Stuart
Get exclusive podcasts and content by becoming a member of the podcast  find out more here >>