In episode 72 I interview Olivia Bamber from the charity OCD Action. Olivia is the media and communications officer for the charity.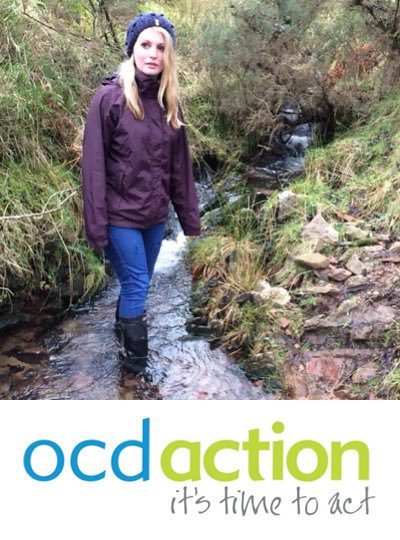 I had a good chat with Olivia. She shared her OCD story, and her experiences on the BBC documentary Extreme OCD Camp. We discussed the importance of putting effort into therapy, the services the charity offers: phone/email support, the buddy program etc. Olivia talked about fundraising for the charity and not letting OCD hold you back. Hope it helps!
Listen on all podcast apps, and Spotify. Or listen direct on our website here

To listen on iTunes click the button, or go to iTunes and search "The OCD Stories". If you enjoy the podcast please subscribe and leave a review. It helps us reach more people who need to hear these remarkable stories of recovery!
You can also listen on Android and over devices through most podcast apps, such as Stitcher.
Shownotes:
Olivia's OCD story (0:18)
Olivia's experience on the documentary Extreme OCD Camp (4:00)
About OCD Action (6:45)
OCD Youth initiative (9:45)
OCD Action conference (11:40)
How you can get involved in the charity (12:00)
Olivia's one piece of advice (14:50)
Olivia's advice for living an amazing life (16:20)
Olivia's billboard (18:00)
Find out more about OCD Action:
Website: OCDAction.org.uk / OCDYouth.org
OCD screening test (not scientific, but an indication): OCDAction.org.uk/do-i-have-ocd
Twitter: @OCDAction / @OBamber91
Resources:
Jack Pridmore and Peter Weiss on the podcast (Extreme OCD Camp)
Extreme OCD Camp documentary – Part 1 & part 2
The OCD Stories book >>
Sponsors:
This podcast is also brought to you by nOCD. Download the app for free: http://m.treatmyocd.com/ocdstories
To your success,
Stuart and The OCD Stories team
Get exclusive podcasts and content by becoming a member of the podcast find out more here >>