Check out The OCD Camp (UK) – theocdcamp.com
In episode 7 of The OCD Stories podcast I interviewed Peter Weiss. Pete is a therapist who works with people who have OCD, ADHD and Autism. He is the founder of Blue Compass Camps, and in 2013 the BBC did a documentary about one of his OCD camps.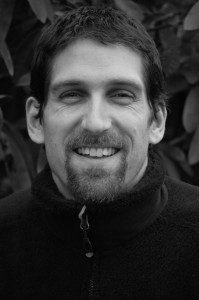 Pete gives some great advice around OCD and anxiety. We talk about his experiences filming the documentary, experiential therapy for OCD, the power of "maybe", depression and why OCD needs a holistic treatment approach. Pete is a fun and compassionate guy. I thoroughly enjoyed chatting with him, and I know you'll enjoy listening!
Listen on all podcast apps, and Spotify. Or listen direct on our website here

To listen on iTunes click the button, or go to iTunes and search "The OCD Stories". If you enjoy the podcast please subscribe and leave a review. It helps us reach more people who need to hear these remarkable stories of recovery!
You can also listen on Android and over devices through most podcast apps, such as Stitcher.
Show notes:
Pete's OCD Story (2:40)

What Pete thinks about the documentary (12:00)

What it was like doing therapy in front of a camera (15:30)

What inspired Pete to help people with OCD and why it's common to have other mental health issues with OCD (19:00)

Why camping in the wild improves recovery times (26:40)

How to speak with people are are anxious (35:25)

The power of "Maybe" (38:00)
ERP is important, but it is only a tool (43:00)
The importance of assessing the ERP challenge before you attempt it (47:50)
How to boost self-esteem for OCD treatment (52:00)
How to not let anxiety get to you when you are helping someone who is anxious and parenting a child with OCD (1:01:20)
The challenges facing someone who has OCD and depression. Also Pete's advice (1:06:30)
The future of OCD Camps (1:09:45)
Pete's one piece of advice (1:13:40)
What Pete would have on his billboard (1:17:40)
Find out more about Peter:
Pete's private practice – Seattle Child Therapy 
Resources mentioned:
Extreme OCD Camp documentary – Part 1/Part 2     
Jeffrey Schwartz – Brain Lock (Amazon UK/Amazon US) & You Are Not Your Brain (Amazon UK/Amazon US)
The CBT article on The Guardian
International OCD Foundation – IOCDF.org
To your success,
Stuart and The OCD Stories team
Get exclusive podcasts and content by becoming a member of the podcast find out more here >>