In episode 59 of the podcast I interviewed Rob Willson. Rob is a therapist and author of many books including "Overcoming OCD" which you co-authored with David Veale and "Managing OCD with CBT for dummies" which you co-authored with former guest Katie d'Ath. He is the chair of the Body Dysmorphic Disorder (BDD) Foundation, the world's first charity exclusively devoted to BDD. Rob worked at the Priory hospital north London for 12 years and has trained many CBT therapists at Goldsmiths college, University of London.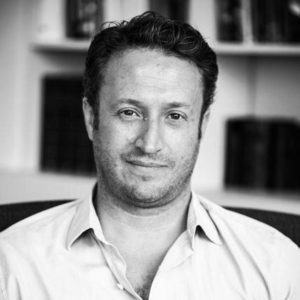 I had a good chat with Rob OCD and BDD recovery. We discussed why it's good to know your values, why you can overcome and not just manage your condition, the comfort of knowing you aren't the only one, applying recovery techniques systematically and consistently, getting creative in therapy, if you understand how a problem is maintained you can understand how to beat it, adapting ERP to your strengths, giving the thoughts less attention, and how to support a loved one with OCD/BDD. Enjoy!
Listen on all podcast apps, and Spotify. Or listen direct on our website

here

To listen on iTunes click the button, or go to iTunes and search "The OCD Stories". If you enjoy the podcast please subscribe and leave a review. It helps us reach more people who need to hear these remarkable stories of recovery!
You can also listen on Android and over devices through most podcast apps, such as Stitcher.
Show notes:
Rob's therapy story (5:40)
Can OCD be beaten, or just managed? (10:00)
First 20% of recovery is hardest, and last 20% is tricky. Rob's advice for both parts (11:25)
The one thing someone should know about their ocd/BDD? (16:40)
David Veale said "Go see Rob he won't give up". Rob's advice for a therapists who are having a tough time getting progress out of someone with OCD/BDD? (18:30)
What's the importance of having "lived experience" people involved with teaching. .. is it important? (25:00)
Intrusive thoughts get a lot of attention, but not much is said on urges, impulses and emotions. Is this something that comes up in your sessions and would you deal with them the same way a thought? (29:20)
What can you do when both you and a friend or partner are struggling with OCD. What are the best ways to offer support when you're also having a hard time? (33:00)
Rob's current research (37:00)
Rob's Elevator advice (39:50)
Rob's advice for living an amazing life (40:40)
What Rob would have on his billboard (43:50) 
Find out more about Rob:
Website: RobWillson.com / The Body Dysmorphic Disorder Foundation (BDD)
Twitter: @RobCBTherapist
Rob's books on OCD and BDD (Amazon.co.uk/Amazon.com)
Resources:
Sponsors:
This podcast is also brought to you by nOCD. Download the app for free: http://m.treatmyocd.com/ocdstories
To your success,
Stuart and The OCD Stories team
Get exclusive podcasts and content by becoming a member of the podcast find out more here >>