In episode 84 I interviewed Chrissie Hodges as a part two. You can find part one of the interview here – Chrissie Hodges Pure O (Part One). Chrissie is a Mental Health Advocate & Public Speaker, Peer Support Coach, Author of 'Pure OCD: The Invisible Side of Obsessive-Compulsive Disorder'. Chrissie was awarded the Hero award at the 24th IOCDF conference in San Fran and is a global ambassador for the Shaw Mind Foundation.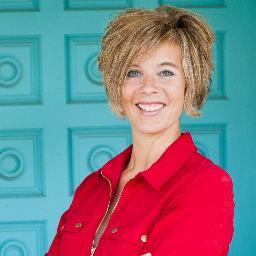 I had another fun and insightful chat with Chrissie. We discussed many topics including dealing with anger, dealing with people who say "I'm so OCD", not taking on other peoples thoughts and self care. We also talked about peer support, processing guilt, speaking out about your theme, visualisation, finding what you enjoy, finding out who you are, medical and emotional recovery. Enjoy!
"Recovery is fluid, recovery is possible" – Chrissie Hodges
Listen on all podcast apps, and Spotify. Or listen direct on our website

here

To listen on iTunes click the button, or go to iTunes and search "The OCD Stories". If you enjoy the podcast please subscribe and leave a review. It helps us reach more people who need to hear these remarkable stories of recovery!
You can also listen on Android and over devices through most podcast apps, such as Stitcher.
Show notes:
Dealing with anger (1:50)
How to not take on other people's intrusive thoughts (and self-care) (11:45)
How to get peer support, or become a peer supporter (22:10)
The Shaw Mind Foundation (29:45)
The one thing people should stop doing (33:00)
The one thing people should start doing (36:45)
Using your suffering to understand and care for others (45:00)
What Chrissie would tell her 20 year old self (53:50)
The elevator question (59:20)
Advice for living an amazing life (1:04:00)
The billboard question (1:12:00)
Chrissie's final thoughts (1:13:20)
Find out more about the Chrissie:
Website – ChrissieHodges.com
Chrissie's book "Pure OCD: The Invisible Side of Obsessive-Compulsive Disorder" (Amazon.com/Amazon.co.uk)
Part one of this interview – Chrissie Hodges Part 1
Resources:
"Love yourself like your life depends on it" by Kamal Ravikant (Amazon.co.uk/Amazon.com)
The OCD Stories book >>
Sponsors:
This podcast is also brought to you by nOCD. Download the app for free: http://m.treatmyocd.com/ocdstories
To your success,
Stuart and The OCD Stories team
Get exclusive podcasts and content by becoming a member of the podcast find out more here >>