In episode 85 I interviewed Jeff Bell and Shala nicely about their online course Thriving with OCD: four keys out when locked in doubt.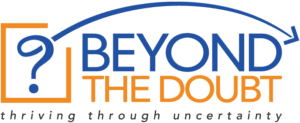 I enjoyed my chat with Jeff and Shala as always. We talk about navigating life with OCD, the art of making belief, their triple A attitude: appreciaton, authenticity and abundance. We talked about mindset, being driven by purpose and service, and how surrendering can help in recovery. Enjoy!
Listen on all podcast apps, and Spotify. Or listen direct on our website

here

To listen on iTunes click the button, or go to iTunes and search "The OCD Stories". If you enjoy the podcast please subscribe and leave a review. It helps us reach more people who need to hear these remarkable stories of recovery!
You can also listen on Android and over devices through most podcast apps, such as Stitcher.
Show notes:
Thriving with OCD (2:20)
The antidote of doubt is belief (3:15)
The triple A attitude (5:00)
The greater good (8:45)
The concept of surrendering help in recovery (12:30)
Find out more about the Jeff and Shala:
25% off the course mentioned in this episode – Thriving with OCD: four keys out when locked in doubt
Beyond The Doubt – BeyondTheDoubt.com
Shala's website – ShalaNicely.com
Jeff's initiative – Adversity to Advocacy
Jeff's books: Rewind, replay, repeat (Amazon.co.uk/Amazon.com) & When in doubt, make belief (Amazon.co.uk/Amazon.com)
Jeff on the podcast
Shala on the podcast
Jeff and Shala on the podcast
Resources:
The OCD Stories book >>
Sponsors:
This podcast is also brought to you by nOCD. Download the app for free: http://m.treatmyocd.com/ocdstories
To your success,
Stuart and The OCD Stories team
Get exclusive podcasts and content by becoming a member of the podcast find out more here >>