Get exclusive podcasts and content by becoming a member of the podcast  find out more here >>
In episode 116 of The OCD Stories podcast I interviewed Dr Fred Penzel for the second time. Fred is a licensed psychologist; he is the executive director of Western Suffolk Psychological Services. He specialises in CBT for OCD, BDD, Trichotillomania and PTSD. Fred is a founding member of the International OCD Foundation and author of the book Obsessive-Compulsive Disorders: A Complete Guide to Getting Well and Staying Well"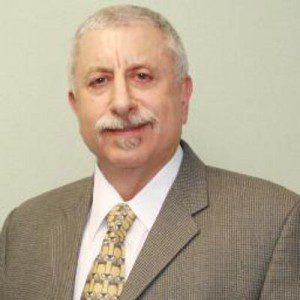 I talked with Fred about his article 25 tips to succeeding in your OCD treatment, including why to "Always expect the unexpected",  "Remember that dealing with your symptoms is your responsibility alone", how a parent, friend or loved one can handle reassurance seeking behaviours, "Remember that in OCD, the problem is not the anxiety — the problem is the compulsions". Fred also answers some of your submitted questions. Hope it helps. 
Listen on all podcast apps, and Spotify. Or listen direct on our website

here

To listen on iTunes click the button, or go to iTunes and search "The OCD Stories". If you enjoy the podcast please subscribe and leave a review. It helps us reach more people who need to hear these remarkable stories of recovery!
You can also listen on Android and over devices through most podcast apps, such as Stitcher.
Find out more about Fred:
Fred's full bio
Fred's articles
Fred's website – WSPS.info
Fred on Twitter – @DrFredPenzel
Fred's books: Obsessive-Compulsive Disorders (Amazon.co.uk/Amazon.com) & The Hair-Pulling Problem: A Complete Guide to Trichotillomania (Amazon.co.uk/Amazon.com)
Fred's article "25 tips for succeeding in your OCD treatment"
Fred's first episode on The OCD Stories podcast
Resources:
The OCD Stories book >>
Sponsors:
This podcast is also brought to you by nOCD. Download the app for free and they will donate $0.50 to an OCD charity on your behalf: http://m.treatmyocd.com/ocdstories
To your success,
Stuart
Get exclusive podcasts and content by becoming a member of the podcast  find out more here >>