In episode 109 I interviewed Dr Jonathan Abramowitz. Jonathan is a clinical psychologist with a private practice in Chapel Hill, NC specializing in the treatment of obsessive-compulsive disorder (OCD). He is also Professor of Psychology and Neuroscience at the University of North Carolina. Jonathan has written two self-help books and published over 250 scientific articles, books, and book chapters.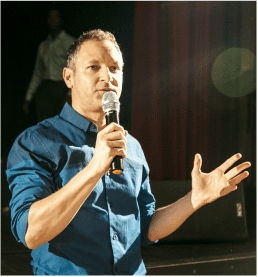 In this episode with Jon we discuss treatment resistant OCD, intensive ERP vs weekly ERP, increasing tolerance to uncertainty, ERP questions from listeners of the show, how OCD research has progressed over the last 20 years, what has been the key research in the last two years, and much much more. Enjoy! 
Listen on all podcast apps, and Spotify. Or listen direct on our website

here

To listen on iTunes click the button, or go to iTunes and search "The OCD Stories". If you enjoy the podcast please subscribe and leave a review. It helps us reach more people who need to hear these remarkable stories of recovery!
You can also listen on Android and over devices through most podcast apps, such as Stitcher.
Find out more about Jonathan:
Jon's website: jabramowitz.com
Jon's book "Getting over OCD" (Amazon)
Resources:
The OCD Stories book >>
Sponsors:
This podcast is also brought to you by nOCD. Download the app for free and they will donate $0.50 to an OCD charity on your behalf: http://m.treatmyocd.com/ocdstories
To your success,
Stuart and The OCD Stories team
Get exclusive podcasts and content by becoming a member of the podcast find out more here >>