In episode 34 of The OCD Stories podcast I interviewed Julia Gottwald. Julia is a PhD student at Cambridge University and is researching adolescent OCD. Julia is a communicator for The Cambridge Neuroscience Society and was shortlisted for The Max Perutz Science Writing Award. Julia has co-authored a book called "Sex, lies and brain scans" which is due for release in 2017.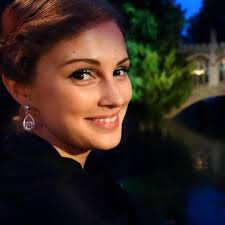 I chat with Julia about her research into adolescent OCD, memory, why low confidence and low self esteem can be a side effect of OCD. She expresses the need for patient centred treatment and treating adolescent OCD as a subtype, as adolescents show different results and markers from adults with OCD. Advice for parents with kids with OCD. This was a fun conversation, I learned a lot and I'm sure you will too. Enjoy.
Listen on all podcast apps, and Spotify. Or listen direct on our website here

To listen on iTunes click the button, or go to iTunes and search "The OCD Stories". If you enjoy the podcast please subscribe and leave a review. It helps us reach more people who need to hear these remarkable stories of recovery!
You can also listen on Android and over devices through most podcast apps, such as Stitcher.
This podcast is also brought to you by nOCD. Download the app for free and they will donate $0.50 to an OCD charity on your behalf: http://m.treatmyocd.com/ocdstories
Show notes:
Why Julia is researching adolescent OCD (5:30)
Memory and OCD (7:20)
Julia's study (8:30)
Testing memory training for improved treatment (13:30)
Why low confidence and self-esteem can become a side effect of OCD (17:00)
Teenage boys are two to three times as likely to develop OCD (20:20)
Why adolescents with OCD have more cognitive flexibility than adults with OCD (preliminary research results) (22:30)
Potential for adjusting treatment for adolescents (28:00)
How early OCD can start in kids (39:40)
Can we prevent OCD in kids? What helps kids with OCD? (44:20)
Good techniques to get adolescents to take part in OCD treatment and the most important thing to know about adolescent OCD (52:00)
Does OCD improve as you get older? (56:20)
The importance of research? (59:40)
Julia's book (1:03:00)
Julia's one piece of advice (1:06:20)
Julia's advice for living an amazing life (1:07:00)
What Julia would have on her billboard (1:08:15)
Find out more about Julia:
Julia on Twitter – @Julia_Gottwald
Julia's info – Cambridge University
Take part in Julia's study – http://www.ocdaction.org.uk/node/140814
"Sex, lies and brain scans" by Julia Gottwald (Amazon.co.uk/Amazon.com)
Resources:
Naomi Fineberg
Chris Baier UNSTUCK documentary
"The man who couldn't stop" by David Adam
Kat Nicole on the podcast
Sponsors:
This podcast is also brought to you by nOCD. Download the app for free: http://m.treatmyocd.com/ocdstories
To your success,
Stuart and The OCD Stories team
Get exclusive podcasts and content by becoming a member of the podcast find out more here >>