The good things in life are hard
In episode 3 of The OCD Stories podcast I interviewed YouTuber (Shalom Aleichem) and OCD blogger Katlyn Nicole on her journey of recovery from OCD.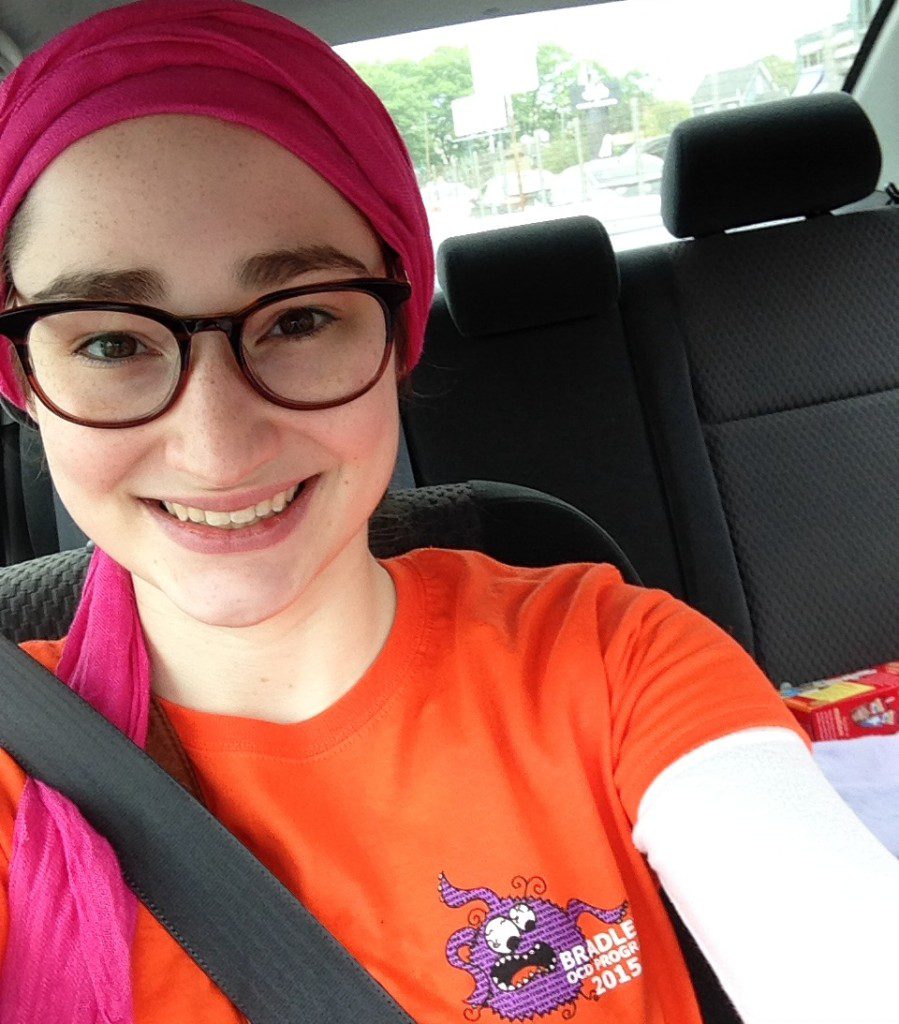 Kat is remarkable young women who is passionate about changing the lives of those with OCD. She does this through her YouTube channel and her blog. Kat has struggled with harm OCD, Scrupulosity and Sexual obsessions. She bravely talks about her recovery and shares some wonderful tips you can use to improve your mental health. I enjoyed speaking with Kat, I hope you enjoy it too!
Listen on all podcast apps, and Spotify. Or listen direct on our website here

To listen on iTunes click the button, or go to iTunes and search "The OCD Stories". If you enjoy the podcast please subscribe and leave a review. It helps us reach more people who need to hear these remarkable stories of recovery!
You can also listen on Android and over devices through most podcast apps, such as Stitcher.
Show notes:
Kat's OCD Story (1:50)
Mark Freeman's air mattress effect (3:45)
Getting diagnosed (4:05)
Making intrusive thoughts worse (5:05)
Separating yourself from the thought (6:35)
Using script exposure for recovery (7:55)
Recording script exposure and playing it back (10:25)
How Pure O lead to other types of OCD? (12:00)
Struggling with Prayer (13:00)
Advice and strategies for praying without OCD (13:40)
Dealing with physical compulsions (15:00)
Using "Well, maybe it is" for acceptance (17:40)
Advice for opening up about sexual obsessions to your therapist (17:35)
How faith has helped recovery (22:35)
How the church has helped in recovery (25:10)
Opening up about OCD to inspire others (28:40)
Number 1 tip for beating OCD – "Accept your thoughts" (34:00)
Future plans (35:10)
Final words of wisdom (38:30)
What Kat would want written on a billboard for the world to see (40:55)
How to find out more about Kat (42:15)
Find out more about Kat:
YouTube channel – Shalom Aleichem
Blog – Do An Exposure
Tumblr – Do An Exposure
Twitter – @Thekatway
Snapchat – @Thekatway
Kat's OCD Story on The OCD Stories
Resources mentioned: 
Mark Freeman on ACT and OCD recovery
Brene Brown Ted Talks on Vulnerability and Shame
To your success,
Stuart and The OCD Stories team
Get exclusive podcasts and content by becoming a member of the podcast find out more here >>