More information on The OCD Camp here – theocdcamp.com
In episode 105 I interviewed Peter Weiss. Pete is an OCD therapist based on Seattle. He has been co-running camps for kids and adults with OCD for 10 years. He was one of the therapists in the 2013 documentary Extreme OCD Camp. Pete is helping me set up a camp for adults with OCD in the UK.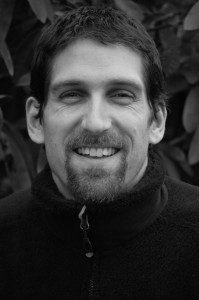 In this episode Pete shares some tips for spending more time in nature, we talk about big foot, living a life of adventure, the benefits from his OCD camp for attendees, and his hopes for the UK camp. Enjoy! 
Listen on all podcast apps, and Spotify. Or listen direct on our website

here

To listen on iTunes click the button, or go to iTunes and search "The OCD Stories". If you enjoy the podcast please subscribe and leave a review. It helps us reach more people who need to hear these remarkable stories of recovery!
You can also listen on Android and over devices through most podcast apps, such as Stitcher.
Find out more about Pete:
Pete's private practice – Seattle Child Therapy 
Pete's first episode on the podcast: Peter Weiss On The BBC Documentary Extreme OCD Camp
Resources:
London meetup – Meetup.com/TheOCDStories
Camp – TheOCDCamp.com
The OCD Stories book >>
Sponsors:
This podcast is also brought to you by nOCD. Download the app for free and they will donate $0.50 to an OCD charity on your behalf: http://m.treatmyocd.com/ocdstories
To your success,
Stuart and The OCD Stories team