This week's episode is sponsored by CBT Solutions. They are based in Maryland. Find out more here –CBTBaltimore.com
In episode 87 I interviewed Ryan Dumont. Ryan is an OCD wellness advocate, CEO of Dumont Innovative Technologies, and the author of the forthcoming book, "The Missing Peace: A Patient's Guide to Recovery" that details a holistic, systematic approach to treat OCD. He also works with nOCD, a sponsor of this podcast.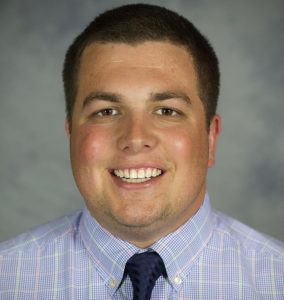 In this episode I had a good chat with Ryan about his OCD story, how helping others can help recovery, advice for getting the most out of being an inpatient, lifestyle changes, the nOCD app, Ryan's book, the importance of being patient, not letting OCD decide, making note and keeping track of progress. Enjoy!
Listen on all podcast apps, and Spotify. Or listen direct on our website

here

To listen on iTunes click the button, or go to iTunes and search "The OCD Stories". If you enjoy the podcast please subscribe and leave a review. It helps us reach more people who need to hear these remarkable stories of recovery!
You can also listen on Android and over devices through most podcast apps, such as Stitcher.
Show notes:
Ryan's OCD story (3:50)
How helping others helped Ryan (8:00)
Advice for people who are undergoing treatment as an inpatient (9:20)
Lifestyle changes in recovery (11:10)
nOCD (14:40)
Ryan's book (16:30)
What people with OCD could start doing (19:15)
What people with OCD could stop doing (20:45)
The elevator question (22:10)
The billboard question (25:40)
Advice for living an amazing life (26:45)
Find out more about the Ryan:
Ryan's website – Dumont OCD Help
Resources:
Intro music by Eddie Jenkins (Instagram: @eddiekeyz)
The OCD Stories book >>
Sponsors:
Today's episode is sponsored by CBT Solutions. They are based just outside of Baltimore in Lutherville, Maryland. They treat children, and adults suffering with OCD, GAD and Related Disorders such as hoarding and trichotillomania. They primarily use CBT but also introduce ACT and mindfulness. If you are in Baltimore and are looking for treatment, head over to cbtbaltimore.com. Don't forgot to say you heard it on the podcast.
This podcast is also brought to you by nOCD. Download the app for free and they will donate $0.50 to an OCD charity on your behalf: http://m.treatmyocd.com/ocdstories
To your success,
Stuart and The OCD Stories team
Get exclusive podcasts and content by becoming a member of the podcast find out more here >>