Get exclusive podcasts and content by becoming a member of the podcast  find out more here >>
In episode 121 of The OCD Stories podcast I interviewed Richard Taylor. In this story edition of the podcast I chat with Richard about his OCD story, and his recovery journey. He shares some wonderful wisdom and hope for those struggling with OCD.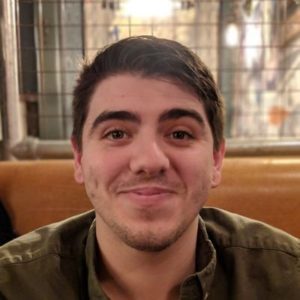 In this episode I chat with Richard his OCD story. In particular we discuss the acceptance of having OCD, having a motivation to recover, trusting the therapist, having the right people around you, the power of saying NO to stuff, believing change can happen, talking to others with OCD, doing things for the sheer happiness of it and why it's ok to talk about your problems. Hope it helps.
Listen on all podcast apps, and Spotify. Or listen direct on our website here

To listen on iTunes click the button, or go to iTunes and search "The OCD Stories". If you enjoy the podcast please subscribe and leave a review. It helps us reach more people who need to hear these remarkable stories of recovery!
You can also listen on Android and over devices through most podcast apps, such as Stitcher.
Find out more about Richard:
Rich on Twitter: @RichBiscuit21
Resources:
"The Goldfish Boy" by Lisa Thompson (Amazon)
The OCD Stories book >>
To your success,
Stuart
Get exclusive podcasts and content by becoming a member of the podcast  find out more here >>