In episode 225 of The OCD Stories podcast I interviewed Aaron Harvey. Aaron is the founder of MadeofMillions.com a not-for-profit that brings together sufferers, advocates, and professionals on a mission to change how the world perceives mental health.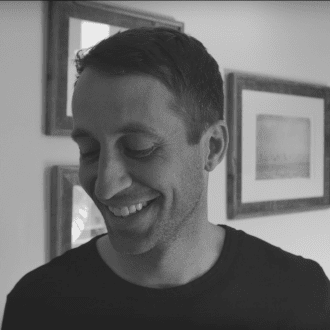 In this episode I chat with Aaron about his story, advocacy, how dealing with OCD has helped him with uncertainty, the story behind intrusivethoughts.org, Made of Millions mission, their mission and work in helping corporate companies to train their staff in mental health, their new campaign "No one told me", words of hope, and much much more. Hope it helps.
Listen on all podcast apps, and Spotify. Or listen direct on our website here

To listen on iTunes click the button, or go to iTunes and search "The OCD Stories". If you enjoy the podcast please subscribe and leave a review. It helps us reach more people who need to hear these remarkable stories of recovery!
You can also listen on Android and over devices through most podcast apps, such as Stitcher.
Find out more about Aaron:
Website: https://www.madeofmillions.com/
Formerly, IntrusiveThoughts.org: https://www.madeofmillions.com/conditions/obsessive-compulsive-disorder
Campaign "No one told me": https://www.madeofmillions.com/articles/it-s-time-to-close-the-treatment-gap
Campaign "Dear manager": https://www.madeofmillions.com/dearmanager/
Aaron Harvey on the podcast – "intrusive thoughts"
Instagram: @Madeofmillions_ / @Lifebeyondocd (Aaron)
Resources:
Chrissie Hodges – Trauma of OCD
The OCD Stories book >>
To your success,
Stuart