In episode 101 I interviewed Dr Ashley Smith. Ashley has a PhD in clinical psychology from the University of Nebraska-Lincoln. She worked as a staff psychologist at a children's hospital and an anxiety specialty center for a combined 10 years before going into private practice. Ashley recently wrote her first book "Childhood Anxiety Disorders". Inspired by her own difficulties she launched ablindquest.com to blog about creating lasting happiness regardless of perceived limitations.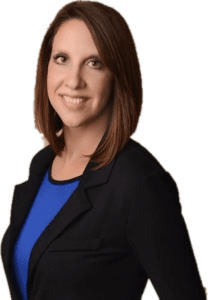 In this episode Ashley shares some of the biggest challenges people face in therapy, the things people do successfully that speeds up recovery, how her approach to OCD treatment has changed over the last 10 years, using positive psychology alongside ERP, advice for parents of kids with OCD, dealing with the emotion of shame, personal development, Ashley's personal quest for happiness, and her year of new experiences. Hope it helps.
Listen on all podcast apps, and Spotify. Or listen direct on our website

here

To listen on iTunes click the button, or go to iTunes and search "The OCD Stories". If you enjoy the podcast please subscribe and leave a review. It helps us reach more people who need to hear these remarkable stories of recovery!
You can also listen on Android and over devices through most podcast apps, such as Stitcher.
About Dr Ashley Smith:
Website: DrAshleySmith.com
Blog: ABlindQuest.com
Book "Childhood anxiety disorders" (Amazon)
Resources:
The OCD Stories book >>
Sponsors:
This podcast is also brought to you by nOCD. Download the app for free and they will donate $0.50 to an OCD charity on your behalf: http://m.treatmyocd.com/ocdstories
To your success,
Stuart and The OCD Stories team
Get exclusive podcasts and content by becoming a member of the podcast find out more here >>